A colleague of mine compares business networking functions to Speed-Dating. Cynically he says "Everyone knows why you are there. You get to meet a lot of people superficially but rarely do you find a lasting relationship." The point my colleague is missing is that the profitable outcomes of successful networking are typically not consummated on the first encounter.
Aspiring executives often form differing views about the value of networking and it does depend very much on your own career context. Generally however networking is recognised as an essential piece of ordinance in the armoury of those keen to advance their careers…and it matters not that you are yet to achieve executive status. In fact networking is even more important to those still on the rise.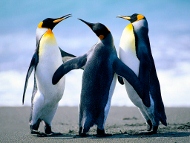 Positive outcomes of networking
Some of the benefits you should expect from successful networking include:
Increased visibility or personal industry profile.
Engagement with influential industry members.
Identification of business and professional opportunities.
Opportunities to share with others from your own experience.
An extended circle of business acquaintances and contacts.
Access to inside information or informed sources.
Better understanding of stakeholders or the opinions of outsiders to your own organisation.
Increased confidence in meeting and speaking with strangers.
Improved inter-personal skills.
Greater confidence in talking about your role and what you do.
Identification of potential allies or opportunities for collaboration.
Some tips for getting more out of your networking
Networking doesn't come naturally to many people. You need to have a simple game plan that you continue to work on.
Start by going to events where you already know a number of those likely to be there or go along with a colleague or friend so you don't feel so conspicuous.
Make sure you have something interesting to say about your role and what you are achieving.
Make sure you find out something interesting about someone else.
Don't be a wall flower – take the initiative in conversing with others.
Ask questions.
Follow up all useful contacts
Don't confine your networking to the narrow circle of your immediate colleagues.
Networking must always be seen as a "give and take" experience. You must contribute to the process and the conversations in order to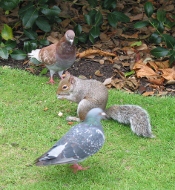 reap the benefits from it. Like many aspects of life, you have to work at it to make it work for you. With so many other demands on our time it is often easier to just decline invitations to yet another business function. The key to balancing those demands and useful networking is to be selective with those invitations and give priority to those where engaging with valuable contacts is more likely. Importantly, outreach to people beyond your immediate circle is a key strategy to making a success of networking. Widen your horizons. You will be surprised how many birds of a feather you will gather.
As always there are plenty of resources on the world wide web to point you in the direction of better networking practice.