Business process improvement is not a new concept. The methodology outlined in H. James Harrington's 1991 book of the same name was the starting point, but in the nearly 25 years since it was published numerous styles, techniques and tools have been developed to increase the value of the concept to organisations.
Some key attributes however remain at its core, the principal element being the use of business process improvement teams or "PITs".
What

is a PIT?

The traditional top-down approach to identifying business process problems and directing solutions from senior management are now being replaced by an approach incorporating the establishment of a specific team, usually multidisciplinary, recruited from supervisory and operational levels of the organisation with a much closer exposure to the problem area.

In this way the problem can be analysed under the sharper focus provided by individuals with a more intimate knowledge and understanding of the component parts and processes that deliver the current business outcomes.

The target of the PIT's attention might be reducing process times, labour costs, waste, defects or unit production costs. It could also involve increasing productivity, product quality, customer service satisfaction or even better beehive management.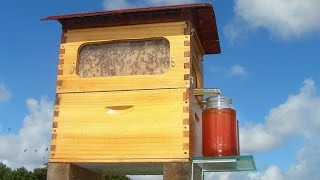 Advantages over the top-down approach include:
Suggestions and ideas are generated from the workface rather than imposed from "the ivory tower of management". This creates a sense of ownership and enthusiasm in the execution of initiatives which results from the team's work;
Improvements that are easy to implement can be quickly identified resulting in immediate activation of better process efficiency;
Teamwork is emphasised and employees feel valued;
Those working closely with the issues and problems have a part to play in identifying the solutions and have a vested interest in seeing the issues resolved.
Attributes

of successful Process Improvement Teams.

Merely recruiting a team of people closely associated with the processes or procedures encountering difficulties or in need of revitalisation is not enough to ensure success. After all if these individuals had an innate capability to identify and resolve process issues one would assume they would have done so already.

The keys to successful PITs include:
Assembling a team that is knowledgeable about the process to be reviewed but diverse in their thinking styles. The team should comprise a variety of skills including process experts, representation for any relevant upstream or downstream suppliers and customers and preferably should include one or more members who can offer an independent but informed viewpoint on options that may be presented.
Constructing the team to be sufficiently diverse to balance the various strengths and weaknesses of individuals not only in the technical aspects under review but in terms of group dynamics.
Appointing a team leader familiar with the process and experienced in managing projects andproject meetings. The team leader should also be familiar with process improvement methodologies such as Six Sigma and available analytical tools.
Ensuring the team size is manageable so as not to limit the ability of individuals to participate, including arranging meeting and work schedules so that all team members can participate and are not constrained by conflict with other work commitments.
Setting clear expectations as to participation and commitment to the core purpose.
Providing relative autonomy in determining the search parameters for solutions to problems, including creative or innovative approaches, that do not clash with the organisation's basic objectives and philosophies.
Resourcing the team sufficiently to be able to pursue research and analytical activities aimed at the problem solving.
Providing management support and encouragement by regularly showing interest in the project and receiving reports and briefings on progress.

How

to use PITs to best advantage.

The team should be engaged from the outset in helping set the project definition and charter together with the setting of intermediate goals, timelines and general research methodology.

It is important to leverage the dedication and enthusiasm of team members by acknowledging and rewarding progress so as to:
Maintain and increase morale and a sense of accomplishment.
Mentor the leader and key contributors in constructive debate on improvement options
Encourage the quieter members of the team to speak up and be more actively involved.
Management's interest should also be directed to ensuring that silo conflicts or professional competitiveness does not impede the collaborative work of the team, or that any particular partisan view held within the team does not dominate to the exclusion of other valid views.
Setting teams up for failure should be avoided by clear agreement as to the terms of reference, goals, scope of tasks, resources to be assigned, targeted delivery date and expectations as to reporting on progress. In other words good project management practice should be adopted.
Where skills within the intended team of supervisory and operational staff may be limited in terms of process improvement methodology, options should be explored for specific training to be given to the leader and team members or engaging an external facilitator to help manage the structure of the search for improvement, without impinging on the technical strengths of the organisational team members.
Whilst constructive critique of the PIT's work is essential, of greater importance is senior management's willingness to embrace team initiatives – even to the point of allowing for mistakes in the course of pursuing robust solutions. Keeping the team focused on the main issue and seeking out the root causes of process defect or underperformance is critical, so that their efforts are not merely directed to treating symptoms rather than causes.
Requiring a certain amount of discipline in the adoption of a structured approach to the PIT's enquiries will ensure good habits of scientific problem solving and documentation which is essential for those who will be required to implement the solutions or improvements that result.
Once the improvement process is operational celebrating team success should be high on the list of management priorities.
Reinforcements can help you establish and manage your PITs to best advantage.