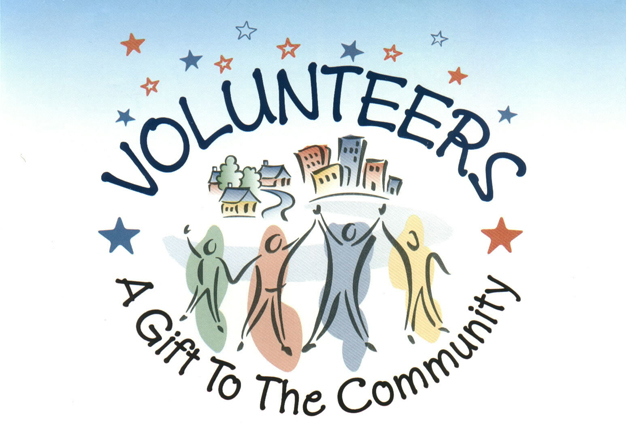 [Author of this article, Carolyn Johnson, is a former Manager Library and Cultural Services with Logan City Council Queensland, whose portfolio included managing a wide range of volunteers. With twenty years' experience in the complex field of community services Carolyn is now a consultant with Reinforcements Management Consulting]
The value of the work performed by the almost 5,000,000 known volunteers across Australia cannot be underestimated. From Red Cross and Lifeline to Rural Fire Brigades, State Emergency Services, Meals on Wheels, Hospitals, RSPCA and the like, volunteers are the lifeblood of community services. At the local level, Councils may engage volunteers in a variety of roles including Visitor Information Centres, Home Library Services, Art Galleries and History Museums and in Bushcare and environmental projects.  
 Watching volunteers provide enrichment to impounded cats and dogs as well as successfully training dogs for rehoming, always brought great joy to my heart.
 Where the opportunity presents itself, some residents may volunteer to gain work experience with a view to obtaining future paid employment. One challenge for organisations using volunteer programs is to avoid industrial conflict by ensuring the roles offered to volunteers cannot be seen to be taking jobs that should reasonably be carried out by employed staff
COMMUNITY VOLUNTEERING IN A LOCAL AGENCY ENVIRONMENT
A volunteer may be described as one who freely provides services, time and skills in aid of others. While joyous stories about volunteering abound and should be used as positive media opportunities, there are inevitably occasions when expectations are not met and heartache results for both parties.
 MINIMISING THE HEARTACHE
In natural disasters:
While it is wonderful to see people from all walks of life giving up their time to assist others in times of need, local agencies should be wary of calling for a mass number of volunteers, in response to a natural disaster. Small numbers can usually be coordinated by local SES personnel but larger mobilisations require a careful approach.
Mud armies can be a great resource if managed correctly but unless there is a well-prepared disaster recovery plan that is supported by coordinating resources as well as equipment and staff who are trained to register, induct and supervise the volunteers, there can be disappointment all round. Unless a large scale volunteer effort is well managed the local agency will appear to be disorganised, the volunteers will feel under-utilised and those who need help will be feel let down. Any initial goodwill can quickly dissipate and what should have been a positive media experience can turn to a social media complaint forum. The likelihood of inexperienced volunteers being injured or claiming to be injured is high and the heartache of resultant insurance claims lingers long after the disaster has past.
So ensure your Disaster Management Plan incorporates a Volunteer Management sub-plan.
In the workplace: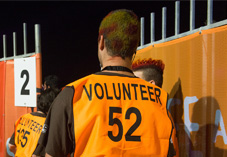 The success of workplace based volunteer programs is greater where they are initiated by staff in the relevant service area rather than imposed from above.  Many attractive volunteering concepts are illustrated at conferences (e.g. reading programs via the library; art gallery to be run entirely by volunteers; volunteer ushers to run theatre front of house; drivers to transport disabled to community events; aged or housebound visiting; wildlife rescue and bushland regeneration etc.) and may have been highly successful in a particular organisation or locality. The capacity for another service area to adopt and adapt these examples however may be quite different.
Setting up volunteers in the workplace can be time consuming and quite complex. A program that has been successful in one organisation may not translate as easily to another.
ASSESSING THE RISK
Prior to implementing a volunteer program the mandatory risk assessment should consider:
The likely extent of the demand for the volunteer service to be provided and the capacity of both the organisation and the community to sustain the number of volunteers required.
The capacity to induct, train and supervise the volunteers.   Can this additional workload be absorbed? Will the introduction of volunteers ultimately require the engagement of an employed staff member to handle rostering and support services?
Preparation of an overarching policy for engaging volunteers together with detailed procedures for the tasks to be undertaken. Often providing clear task instructions is an afterthought.   
The necessity to liaise with other sections of the organisation is critical before launching a call for volunteers – customer service, media, social media, human resources, insurance and workplace health and safety all feature in the success of any program.
Budget provision to fund the volunteer training and incidentals such as Work Health and Safety equipment, badges, hats and uniforms, sun protection, vaccinations and the like.   Depending on the number of volunteers, this cost can escalate quite quickly.
The capacity to provide some kind of recognition or reward to the volunteers annually and to include "the vollies" in staffing activities wherever appropriate (e.g. a staff birthday celebration or the Christmas lunch.)
Other general considerations include:
The soundness of including money handling in volunteer duties.
Insurance coverage
Reimbursement of any expenditure incurred by volunteers? e.g. Kim's driven in private vehicle while undertaking volunteer duties (e.g. Home visits by Volunteers).
Accommodation provisions eg:  Phone, desk, computer, carparking, shared amenities.
Appropriate support staff with rostering capabilities together with backup for both the rosterer and volunteers. (Volunteer services can become the face of the agency or organisation to certain community members. Maintaining the agency's reputation through service quality and customer focus is paramount in evaluating the volunteer service's effectiveness.)
HUMAN RESOURCE REQUIREMENTS
The recruitment and management of volunteers requires no less rigour than an organisation invests in its employees. Some particular policies might need to be resolved such as:
Determining minimum entry age and defined retiring age (e.g. will 15 year olds be permitted to participate with parental approval?);
Requirements as to level of fitness for some roles;
Requirements for a driver's licence, Blue Card, vaccinations etc.;
Requirements for Police Criminal History check before engagement;
Description of duties and responsibilities including the skills and experience required, together with the desirable traits for a volunteer's attitude and motivation for the role.
Equally the selection and appointment process should mirror that used by the organisation for its own employees, including:
Providing details of the benefits the volunteer will derive from the experience and the commitment of the agency to the volunteer, clearly articulating the rights of the volunteer and mirroring those applying to employees, save for remuneration related matters.
Fairness and equity in the selection of the volunteers includes:
The same selection panel membership for all of the volunteers in a given role
 A transparent process that is documented and is in accordance with standard human resource procedures (including referee checking). 
Preparation of selection interview questions which are the same for every applicant and which will elicit not only skills and ability but if the applicant's attitude and motivation are in line with the organisation's preferred culture.
Just as in the employment workplace, conflict will occur, reliability will vary and desired outcomes will not always be met – but due process must always occur. As with regular employees encouragement and recognition of effort brings out the best in volunteers. Equally, poor performance needs to be addressed and ultimately if necessary, hard decisions must be made to terminate any who just are not suited to the volunteer environment.  
EMBRACING THE JOY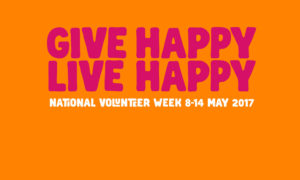 Having managed the risk side of volunteer programs organisations and agencies can then relax and enjoy the pleasure of observing the great appreciation that consumers of the volunteer services display and the heartfelt complements they shower on the services they would otherwise not be able to access.
If the above broad brush overview offered above of volunteering in local communities has not dampened your enthusiasm, do take the plunge! The joy will far outweigh the heartache provided the devil that is in the detail is acknowledged and actioned in advance of calling for volunteer assistance.
article by Carolyn Johnson