Human Resources Management is every manager's job, not just those professionals gathered together into a unit called the Human Resources Section. I continue to be surprised at organisations who relegate their Human Resource Management to a back office administrative function and then complain about how little value they get from their investment in HRM. In these situations it is not unusual for the Human Resources Section of large organisations to bear the brunt of criticism for all the ills of poor workplace culture, even though it is usually not the HR professionals who most directly affect the quality of that culture. Staff and managers are all too ready to lay blame at the door of the HR Section for organisational dysfunction when the real focus lies elsewhere. Not that HR sections are always blameless when it comes to helping set the right environment where good positive culture can thrive.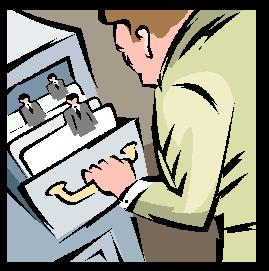 Human Resource professionals within an organisation have the capacity to be both service providers and strategic partners. Leveraging their skill in the development of high performing workplaces requires senior management to recognise the value of their contribution and to discern the most effective pathways for their interaction with the various elements of the organisation.
I once asked a senior manager of a large organisation to define the role of his HR team. His reply was "They are here to see that the organisation meets its obligations under Workplace legislation and that the managers and employees obey the rules." I cringed at the thought of such a confining definition. Whilst compliance is of course important, the most effective role of the HR function is NOT in being a regulator but in value adding to the business outcomes of the organisation.
How the Human Resources function adds value to an organisation.
The fundamental objective of any Human Resource Management function is to underpin organisational and service delivery capability by ensuring that it provides appropriate HRM systems and support contributing to management's ability to
apply to the organisation's activities the best personnel resources with appropriate skills, aptitude, temperament and industriousness so as to produce economic, safe and useful outcomes for the organisation;
identify areas where personnel individually or in groups would benefit from additional training and development skills-based as well as personal attitudes and to help source that development;
identify and resolve disputes involving interpersonal conflict between people in the workplace or industrial and employment related issues;
sustain the ongoing integrity of the workforce in terms of conduct, productivity and customer service.
When the Human Resource Management function contributes to positive outcomes in these areas it can be deemed to be adding value to the overall objectives of the organisation.
The role of front line Supervisors in Human Resource Management.
The fundamental keys to maintaining discipline, productivity and positive working relationships within the workplace are the leadership and interpersonal skills demonstrated by the front-line Supervisors in their day-to-day operational role in directing and interacting with their teams. The prevailing culture in any organisation is directly affected by the way in which front-line Supervisors influence the demeanour, behaviour and commitment of their employees and develop the mutual respect and cohesion required to enable employees to focus on the services they are expected to provide rather than fostering disagreements with Company policy or petty personal grievances amongst themselves.
For front line Supervisors this is a relentless, daily demand beginning from the moment every new employee signs on to their team until that person moves on to another team or out of the organisation.
Consequently, it is imperative that these Supervisors continually develop their HRM skills in active application to practical issues. This role is tough enough, especially in complex organisations, but can be even tougher if not supported by good Human Resource Management advice and services. Assisting the deveopment of front line management should be a high priority for the organisation's HRM function.
Organisational Objectives and the Management/ HR relationship.
In its role as a service support function the impact of Human Resource Management on organisational outcomes needs to be interpreted as its impact on management's ability to maintain its production or service regime uninterrupted by personnel issues requiring downtime of managers, their supervisors and other staff in dealing with non-productive situations.
The value of HR services is determined by the quality of relationships between managers and HR professionals. Where that relationship is constructive and mutually supportive the values of HR services is greatest. This also means there needs to be a certain amount of receptivity on the part of managers and supervisors to the advice and support offered by the HR professionals, together with an acceptance of the principles of good practice and a recognition that human resource management is an art not a science.
As a strategic partner the HRM function can be invaluable in helping to identify critical opportunities and risks in the whole human dimension of work. Where senior management relegates HRM to a back office administrative role these benefits are lost to both management and staff alike.