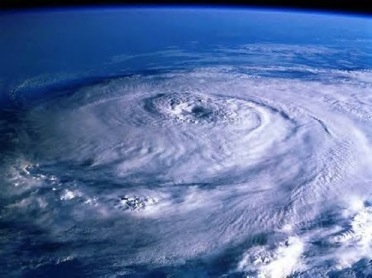 The Australian Bureau of Meteorology (BOM) has issued its forecast for the 2016/17 cyclone season and is predicting an increase in the number of serious weather events likely to be experienced in Queensland. Last year we experienced the lowest number of tropical cyclones on record. It was also a relatively quiet period for flooding and storms. However, the year ahead is predicted to be very different.
We are experiencing warmer-than-average sea surface temperatures around Northern Australia and this will help to fuel the tropical cyclone season ahead in what will be potentially an above average season. According to the Bureau the tropical Pacific Ocean is being influenced by La Niña conditions which raise ocean temperatures.
How many cyclones?
The Australian region typically experiences more tropical cyclone activity during La Niña years with the first cyclone expected to make landfall over Australia typically occurring around the first week of December. The long term average occurrence of cyclones for Eastern Australia is four (4) and the Bureau is predicting a 58% chance of a higher occurrence than that this year. That means local governments should be looking to their Disaster Management Plans for an annual review to ensure they are current and tested.
Cyclones should not be seen as a phenomenon only experienced in tropical areas of Queensland. All areas of Queensland can be impacted by changes in climate conditions and can potentially experience extreme seasonal weather events.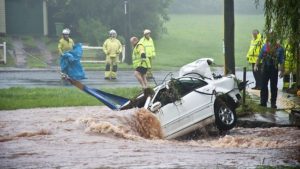 Survey reveals plans in need of review
The relevant legislation provides that a local government "may review, or renew, its local disaster management plan when the local government considers it appropriate". However, a local government must review the effectiveness of its disaster management plan, at least once a year. A random check of a number of local government websites, reveals that it has been some time since a number of councils have carried out annual reviews of the effectiveness of their disaster management plans to ensure legislative compliance.
Local communities are becoming more critical of their local governments where they have proven to be poorly prepared to deal with the growing range and severity of emergency/disaster situations. In Queensland, the natural disaster season is generally considered to span the months of November to April.
With a changeover in excess of 50% for mayors and councillors at the 2012 and 2016 local government elections, coupled with a similar changeover of CEOs in that period, it is critical for Mayors, Councillors, CEO's and Senior Management to have a thorough understanding of their local disaster management plans and their legal responsibilities for community preparedness for any disaster emergency.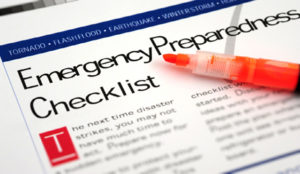 Disaster Management Planning is important this year
The following is a key checklist of local government disaster management planning:
Does your local government disaster management plan comply in all respects with the relevant legislation? Has it been tested for effectiveness? – legal responsibilities cannot be overlooked or ignored;
Do you have an effective communications plan to prepare your community- alerts, coordinating resources for response and recovery, evacuation centres and what happens in the case of the loss of power, water and sewerage, engaging with other levels of government and the media;
Are all councillors and senior management familiar with their respective roles in the event of a disaster/emergency;
Have the disaster management plan and sub-plans been thoroughly tested through drills, simulations or role-play exercises to probe for weaknesses that might appear under actual conditions?
Need a thorough review of your Disaster Management Plan? Reinforcements can help. Call us.