Young tech-savvy Gen "Y"s as well as the growing army of Baby Boomers and Gen "X"s who commit significant amounts of personal information to social media networks are continually warned that once it is out there nothing is private. The warning also applies to not only the information you put out there about yourself but what others put out there about you. It is becoming more apparent that there is a strong link between employment decisions and social media in this respect.
In the strongest of terms the alarm is raised that negative social media profiling can be highly detrimental to employment prospects. In the USA the spotlight now falls on the use of that information by prospective employers.
The minefield of employment practices in the USA
Australians constantly marvel at the highly litigious nature of American society and the immense web of legislation across levels of government that snare businesses and private individuals in a desperate tangle of rules that, if breached, find the transgressor in a whirl of court proceedings. The latest to come to notice is the widening minefield of recruitment and the growing practice of checking applicants profiles on the internet, especially using access to social media.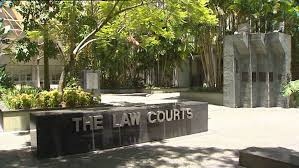 U.S. courts have found that social-media accounts configured for privacy are protected by the federal Stored Communications Act (the " SCA"). Employers may only rely on information that is provided to the employer by an authorised user of the social media account. Even then some unscrupulous employers have been prosecuted for coercing existing employees, who may be authorised users of someone else's account, to provide their user-name and access code so that the employer can search the account.
Prospective employers who use information ascertained from social media sources, even legitimately, must be careful not to use it as a basis for their employment decisions or they run the risk of liability for discriminatory behaviour.
The law in the USA — federal, state, and, often, local — prohibits employment discrimination based upon a large number of what are termed "protected characteristics", including gender, race, pregnancy, religion and disabilities. Many jurisdictions in recent months have also adopted laws prohibiting discrimination against candidates based upon credit history, sexual preferences and employment status. Successful law suits for discriminatory employment practices have been brought against organisations not only for actively using information obtained from social media to reject applicants but also for merely being in possession of information about those "protected characteristics" that COULD have caused the decision to be biased.
The Hidden Job Market and its links to the social media filter.
There is a growing use of social media as a filter for job applicants. Studies in the U.S. show that 39 percent of companies use social networking sites to research candidates, and of those, 43 percent reported finding information that caused them to not hire someone.
In Australia the Hidden Job Market" is an increasing aspect of the employment profile of the economy. The Hidden Job Market refers to the high proportion of employment positions that are filled without any formal public process of advertising nor any structured merit based selection procedure. Many of these positions are filled by, and indeed many are specifically created for, individuals who come to the attention of management through business networks, personal referrals and social contact.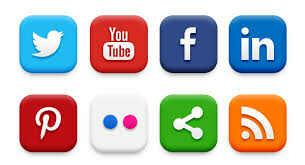 Consequently if this source of research is becoming a common HR tool then notwithstanding any differences between legal processes, Australian organisations need to begin preparing appropriate protocols to avoid similar issues with liability for the se of private information gleaned from such ubiquitous networks as Facebook, Linked-in etc.
Ensuring integrity in your organisations recruitment processes
The very interesting on-line article about the situation in the USA "Researching Job Applicants Online" provides important leads to Australian Businesses and Governments in ensuring good employment practices and professional integrity in dealing with personal information obtained from social media sources.
The author of this article Keisha-Ann G. Gray comments:
"Regardless of who does the research or how it is done, developing an unbiased and consistent protocol for the gathering of the research and an unbiased, business-related practice for how it is utilized is key."
Keisha-Ann recommends:
Establishing strict protocols for searching, and using, candidate information.
Documenting these protocols and the resultant searches to guard against biased outcomes.
Delegating the search function to someone insulated from making the actual employment decision.
Ensuring the information gleaned from the Internet is validated so as to pass on to the decision maker only information that is relevant to the position and not include irrelevant comment about personal characteristics.
Ensuring consistency – Any Internet search conducted for one candidate should be conducted for all candidates.
Consider using a Recruitment Agency to distance the candidate search from the employment decision makers.
In whatever way your Human Resource Management procedures involve social media it is important to consider your organisation's liability in its use for preventing allegations of biased or discriminatory employment decisions whether involving current or prospective employees.