Christmas in most Australian workplaces is always a time of mixed emotions, presenting in some places both the stress of trying to tidy up loose ends before the holidays, whilst at the same time providing a feeling of elation due to the surrounding festivities.
The end of year paradox
For almost all the organisations I have worked in, a couple of weeks prior to Christmas were always eagerly anticipated. There is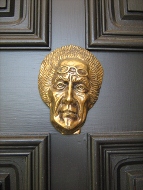 something about the prospect of a meaningful break from day to day work routine and the general excitement of approaching celebrations, parties with friends, reunions with family, gifts and goodwill. It is also a time filled with wonderful stories like Charles Dickens' A Christmas Carol. One of my favourite scenes in the tale is where the ghost of Scrooge's business partner appears as a door-knocker, to warn Scrooge to change his ways.
Similarly for me the approach of Christmas has always been a time when as a manager I thave taken pause to consider, like Marley's  Ghost, the past the present and the future.
The past – how well did I achieve the things I set out to do at the beginning of the year? How well did I develop my people and help them to grow in their jobs? What did I learn that helped me to grow in my job?
The present – am I entering upon my Christmas break satisfied that I have everything tidy and resolved as far as possible, so that I can truly enjoy the break without feeling anxious about unfinished business?
The future – am I well placed to start next year on a positive note with key objectives already identified and having briefed my team on the plan for the coming year.
End of Year "To Do" list
I also had and still have a routine of personal "To Do's" aimed at putting me in a good frame of mind to end a busy year.

Finish the working year with a clean desk – even if there are matters to carry over. I make sure they are filed, whether hard copy or electronic, out of sight but with a bring forward action so that they are not there staring at me, ready to intimidate me immediately upon my return from the holiday period.
Extend Season's Greetings – Ensure that I convey greetings and thanks to those who have helped and supported me during the year. It is as much my own reflection on how much I owe to others as it is a signal to them of my gratitude.
Purge the inbox – Execute a good culling of all those negative and rubbish e-mails, received and sent, that added no value to my business or created a waste of my time during the year, or could be likely to waste my time on non productive or unconstructive effort in the future. Special targets are those matters I held over as pending but in reality never got to nor will reasonably get to. Clearing the decks for real action next year.
So with a refreshed spirit and the weight of so many monkeys lifted from my shoulders I can wish everyone a very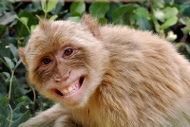 Merry Christmas.
If you would like to leave a Christmas message for other Blog readers, feel free to use the "Comments" box below.