Why are governments competing in the global innovation stakes? How does the global competition affect local industry and organisations?
Canada's attitude to the innovation race.
Whilst in Ottawa this week I have picked up on commentary about Canada's concern at its relative standing in the global family in terms of encouraging Innovation . According to the World Intellectual Property Organisation , the Maple Leaf rates 12th out of the world's nations based on an international scale of 21 Innovation Criteria. New Zealand ranks 13th and Australia ranks 23rd – so should we be concerned as well?
The Conference Board of Canada which focuses on such matters here defines innovation as a process through which economic or social value is extracted from knowledge—through the creating, diffusing, and transforming of ideas—to produce new or improved products, services, processes, strategies, or capabilities.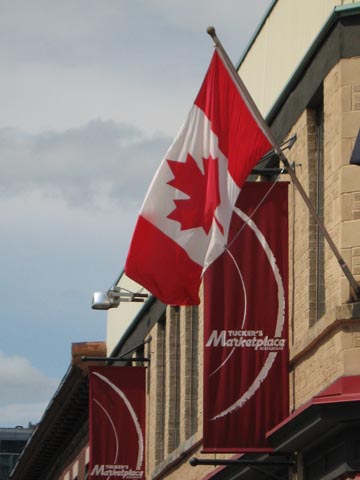 The Board's concern is that in recent years "Canada has been slow to adopt leading-edge technologies. This is problematic, since innovativenproducts have increasingly short cycles. Often within a couple of years of introduction, products are upgraded or must be replaced. In these circumstances, slow adopters never catch up; they are always at least one generation behind the advancing frontier of possibilities that new technology represents. ..
The problem shows itself in Canada's relatively low productivity level. As other countries develop and adopt more innovation-related business methods, their companies are gaining in productivity more rapidly than Canadian companies. With new key players—such as China, India, and Brazil—in the global economy, Canadian businesses must move up the value chain and specialize in knowledge-intensive, high-value-added goods and services."
How these words must echo in the halls of Government and Industry in Australia.
Why is innovation important?
Innovation is essential to a high-performing economy and countries that are more innovative are also performing well on measures such as income per capita, productivity, and the quality of social programs. It also contributes to improved environmental protection, high-performing education systems, accessible health care and a more inclusive society.
For individual organisations its objectives are increased productivity, greater competitiveness and a wide range of better and more useful products and services. Whether in the global context or in the more limited pursuit of doing things better and more economically in our own back yard, innovation therefore should represent a mandatory component of our corporate strategy.
What are the lessons for Australian organisations from these global innovation benchmarks?
Australia's relatively low ranking against the Innovation Criteria compared to those contries it usually benchmrks itself against, suggests that the nation is putting in a low range of effort across a number of the indicators, particularly in areas such as Business R&D spending, new inventions, export markets, high-tech manufacturing and ICT investment. On the other hand Australia has for some time boasted one of the highest "connectivity" ratios – i.e. the rate of fixed or wireless broadband subscriptions per capita in the world, ahead of the USA and Canada.
So shouldn't our businesses for example be seeking ways to capitalise on that connectivity rather than complaining that consumers are buying online from overseas? Equally, although we have a high degree of Public Sector investment in ICT the results don't seem to be translating yet to innovative Government services.
Product design is a growing area for Australian Companies with a record 256 entries competing in the 2013 Australian International Design Awards across fifteen categories. From unbreakable drinkware by Marc Newson to an international air traffic control console and a self watering garden bed by Hills to Airstream's iconic aluminium campervan. the winner was Victorian-based creative video technology manufacturer, Blackmagic Design, for a new Cinema Camera design.

How should organisations focus their investment in innovation?
Innovating is not just being a little more smarter or providing a marginal improvement but rather it is about developing the capacity for a quantum leap in productivity or competitiveness. The way we might begin that search could be to :
Select initiatives that will add value to productivity, product development, process efficiency etc.
Prioritise those initiatives in terms of likely return on investment.
Seek innovations that can be leveraged beyond the area of their initial development.
Favour investment in innovations that provide a positive multiplier effect to downstream processes or represent value add inputs into other productive streams.
Then again sometimes innovation is just a case of a really great idea…like a Beaver Tail.*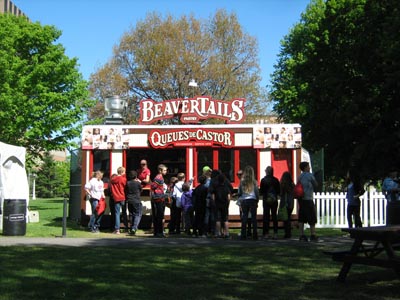 [* One of the great innovations in local cuisine – A Beaver Tail is a cinnamon encrusted deep fried pastry hugely popular with Canadians.]