With the hoopla of the recent Federal election now dissipating some local governments are realising that they are already halfway through their own electoral cycle. Yes, the quadrennial local government elections in Queensland are only 20 months away. While it seems a considerable period yet, the sands of time have a habit of running more quickly as those months tick away. So it is probably a good time for councils to take stock of just how well they have performed in delivering upon the programs of works and services they committed to when they were elected in 2020. It won't be long before their communities will be making that same evaluation during the election campaign, which these days begins as early as the end of January in election year. By then of course it's getting too late to start making major adjustments or to play catch up in areas that have been neglected for the past four years.
One way of getting on the front foot is to spend some time now, at the halfway point, thinking about what has gone well, what has not gone quite so well and what important challenges or undertakings that were a priority in 2020, need some extra impetus to achieve the desired results before the end of the current term. To do this effectively requires a well-focused forum involving councillors and senior staff to review the council's current strategic direction and the imperatives that need to be planned and resourced, particularly over the next 18 months. This also presents a good opportunity to reassess priorities in cases where the original objectives have changed, perhaps because of new economic or community circumstances. With the high pace of change facing all levels of government now, it is important for councils to remain flexible and adaptive even within the timeframe of the electoral term.
It is a positive sign of the council's respect for its accountability to the community, for elected members to take time to reflect on their achievements (and even shortcomings) in delivering programs, so that they might validate the priorities they need to set for the remainder of the term. Such forums need to be well organised and professionally facilitated to achieve best results.
Reinforcements Management Consulting can offer expert and focused facilitation, based on a strong rapport and empathy with local governments and their decision-making processes.
Contact our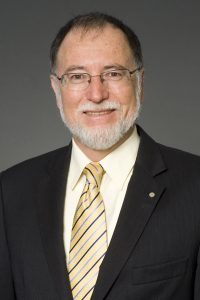 principal consultant, Gary Kellar, to discuss how we can assist your council in undertaking this important strategic activity.
Phone: 0411 838 760  Email:
Need help facilitating your workshops – call in Reinforcements !