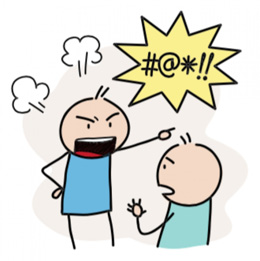 By Chris Phillips
[Guest blogger Chris Phillips is a consultant with an extensive human resources background offering services to support organisational development as well as recruitment]
Do you hire for skills and fire for behaviour?
If you do , you are not alone.
Employers today are so focused on employing on skill only that they often tend to ignore what ends up being the reason for employees needing to leave the business- their behaviour. Skill is important – we call it eligibility for a role, however a person's behaviour is equally important – we call that suitability!
There are ways to assess organisational roles (and teams) for the best behavioural fit then match the person with both the best skills and closest aligned behavioural preferences to maximise the opportunities for people to succeed in those roles. I am so passionate about getting it right that I built a company that not only looks at eligibility but focuses on suitability through the use of neuroscience (brain biology) to help get the right results- and I use the process for my own staff!
Issues for Recruiters
The two biggest issues for talent leaders according to "The Undercover Recruiter" an article from the UK  based on a Linkedin Recruiter survey are-
Assessing a candidates soft skills (63%)
Understanding their weaknesses (57%)
These issues rate highest because it is very easy not to take the time to look at the person – really look at the person – not just the application they submit. Our only true look at the person is often when we have them under the spotlight of an interview where we expect them to perform as they would in the work place, so we can judge if they are suitable for the role.  There is not a lot of sense or science in that!
Dealing with savvy applicants
As employers we get large numbers  of applications for roles. So, human nature dictates that the first most important thing to do is to reduce the numbers to manageable levels. That is also why we engage recruiters who often use artificial intelligence such as key word searches etc. to reduce the numbers. Let's face it "Smart people write smart applications" that get them through these filters. However, successfully navigating these filters does not mean they are the right person for the job, the person that fits your organisation. It just means they know how to write a smart CV (or have a specialist write it for them).
"Ah" you say. "But isn't neuroscience just another filter." In a way yes it is, but it is one that cannot be manipulated by merely writing or saying something you think the other person wants to hear. The analysis, colloquially called "brain mapping", can penetrate the façade created by smart applications and clever interview technique.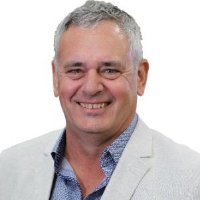 The cost of replacing employees because of behavioural mis-alignment and the resultant dislocation of productivity is high. An investment in neuroscience at the front end of the recruitment may save significantly more at the back end.
Let's start employing on both skill (eligibility) and behaviour (suitability) to give you and your new employee the best chance of a productive, hassle free future.
Chris Phillips CEO Grey Matta Solutions & GMS Recruitment Pty. Ltd.