With the 2020 Queensland local government elections imminent, the likelihood of an intake of new and inexperienced councillors is always high. Because of the substantial reform that has taken place in the industry in recent years and the intense focus on addressing corruption within local councils, the State government has invested time and energy in awareness programs for potential candidates, including a mandatory on-line candidate training course. This education is aimed at two important messages:
making candidates aware of the demands of the office of Councillor regarding matters of conduct and integrity; and
emphasising that an individual councillor is only part of the decision-making forum and not a law unto themselves.
At every local government election there arise candidates who believe that once elected they will be able to exercise significant individual power over the decisions and resources of the council. Their urge to exercise this power to correct perceived wrongs or to get things done is strong, but often this belief is not consistent with the reality that exists once in office.
Those who believe they will suddenly be cloaked in personal power are misguided.
In a recent court case involving a Mayor charged with corruption, a witness alleged that the person meeting with a developer prior to the election said to the effect "when I am elected mayor I will have power to change conditions for your benefit".
Whilst elected local government officials can influence the direction of decisions and policy, their ability to exercise individual power is strictly limited. Factors constraining their access to actual power include:
Legal and policy constraints – no individual or group of councillors can exercise power contrary to the relevant laws and policies in place.
Technical, financial and practical constraints – many ideas that seem good in theory are often unable to be implemented because they are technically infeasible, uneconomic or unworkable in practice.
Political constraints – just because an individual councillor believes in a proposed course of action, unless they gain the support of the majority of the Council the matter will not proceed.
A steep learning curve for new councillors
A very significant learning curve faces newly elected councillors who have little previous knowledge of how the local government system operates, especially for those with existing misconceptions. Given the wide ranging reforms that have been initiated since the last quadrennial elections, the new councillor faces a challenging induction where they will be required to absorb a great deal of new information, some of which will be critical to their capacity to even remain in office. New legislative requirements concerning personal conduct, disclosure of conflicts of interest and recording of gifts and benefits place a heavy responsibility on the Council to ensure their own legal compliance. Substantial penalties apply to those who fail to observe the requirements. This is all on top of just learning the ropes of day-to-day Council business and interacting with the community.
Consequently, there is also a heavy responsibility placed on the Council's Management to prepare new Councillors to meet the challenges and assist them by providing a comprehensive induction to the role. The first 100 days of a new Councillors life is extraordinarily demanding and all the more frustrating for those who will be quickly disillusioned about the extent of power they can actually exercise.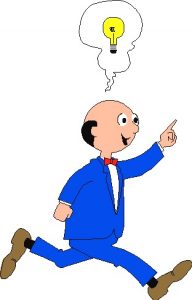 Having said that, once part of the decision-making team and understanding the democratic model, a new councillor can settle into a very satisfying experience of helping build their community and deliver on the overall vision for the region. Importantly, provided they continue to learn and develop as effective councillors, it won't be as hard a road the next time round.
Need help in designing the Induction Program for your new councillors? Call in Reinforcements.