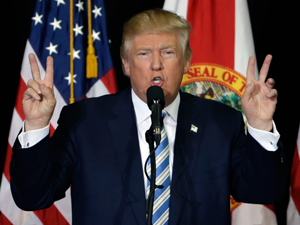 What a challenging year 2016 has been. Political decision making is coming under increasing pressure. Commentators, Pollsters, print and electronic media generally got it wrong in picking Britain's vote to exit Europe (BREXIT); the election of Donald Trump as the next US President or closer to home another significant turnover of Mayors and Councillors at the March, 2016 local government elections. And of course the untimely exit of senior local government managers continues.
There are two important messages from these outcomes – even the short term future is highly unpredictable and communities are becoming more critical of the performance of public officials.
The newly elected Queensland Councils have now been in office for about eight months making it time to reflect on what progress has been made on delivering the vision presented to local communities during the election campaign. By now the new Council and its management should have set solid foundations for the remainder of the term …and indeed beyond.
Good Governance is Political Insurance
The rise of anti-establishment sentiment in politics abroad and at home signals a growing dissatisfaction with "more of the same" decision making or more correctly, failure to be decisive and initiate positive change.
The Trump victory in the US Presidential race, although high profile in global news, was only a continuation of a trend we have seen in recent Australian Senate elections where communities voice their dissatisfaction with mainstream decision makers by introducing "disruptive" influences through the election of non-conformist candidates.
The absence of cogent and practical policies seems to rate second to the voters' determination to protest at what they see as the poor quality of the current decision making. Those elements of government finding least disruption tend to be those that demonstrate effective governance models which lead to policy decisions widely accepted as good and responsible.
Checklist for Decision Making 2016
So, what is the most relevant check list Queensland local governments can use as the year comes to a close to measure their decision making health. Here are a few suggestions:
Has the Council –
Established transparent and effective decision-making processes based on accurate and timely management reporting;
Reviewed service levels for effectiveness and economy identifing gaps for attention;
Reviewed Council's communication strategy to ensure meaningful community engagement based on modern platforms including workable and safe social media strategies;
Established protocols and procedures to ensure effective teamwork at elected, management and operational levels;
Reviewed the current corporate plan and operational plan for consistency with council's resourcing capability and made arrangements for any adjustments in the next planning cycle;
Examined planning, policy and procedures to support financial, environmental, economic and organisational sustainability;
Reviewed Council's integrity systems including its audit and risk framework, procurement policy, complaints management system for adequacy and legislative compliance.
How did your checklist score?
If you need help in improving performance and outcomes in any of the above areas call in Reinforcements.
article by Graham Webb