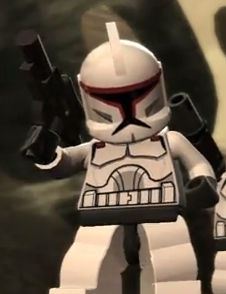 Any high performing executive manager will usually say that they owe much of their success to their work teams and in particular the diligence of a good lieutenant. A key tenet of management is to surround yourself with good people. That means people who have the interests of the organisation at heart and generally think like you do and embrace the same values. However that does not mean it is necessary to seek out "clones" of your own management profile or style.
So what makes a good lieutenant?
There are actually two sides to this question. The first is the perspective of the executive and the other is from the perspective of the "lieutenant". Each may see the relationship from a different perspective. For each there is a slightly different set of rules for creating the environment for success. Both have a responsibility to see that it works.
A GOOD LIEUTENANT
Many literary yarns are based on the premise of the relationship between a person of high rank and their deputy. This can involve conflict – like Bligh and Christian in Mutiny on the Bounty or the blossoming of the deputy under the mentoring of the more experienced person – like Luke Skywalker under the tutelage of Yoda in Star Wars, Return of the Jedi.
The term "lieutenant" is most often defined as a deputy or chief subordinate who has the capacity to step up as a delegate for the higher ranking person in their absence. To that extent the deputy must be not only technically skilled but also appreciative of the strategic and diplomacy roles expected of their boss.
A colleague of mine was once asked "Why do you work so hard when it is your boss that gets the kudos?" He replied, "We are all working for the same things. When my boss looks good, I look good in the eyes of the Board and other executives in the organisation. If he looks bad it reflects on me."
Pondering on this I asked him to list a few characteristics he saw as central to being a good lieutenant. These were the ones he offered:
keeping my troops motivated and productive;
monitoring the business environment and bringing risks to attention;
keeping the boss informed –no surprises;
showing initiative and trying to anticipate opportunities;
continuing to develop myself and the people in my charge;
communicating and building trust.
A GOOD EXECUTIVE
Managing a good lieutenant also requires some skill on the part of the executive. Successful partnerships between executives and their lieutenants include the following characteristics:
Clarity of expectations, each of the other;
High focus on teamwork;
Acceptance of openness, honesty and transparency between them;
A two-way "How can I help you" attitude;
Two-way mentoring – learning can flow both ways;
Permission for each to challenge and critique the other's ideas.
Within the executive's role they should ensure their behaviour toward their lieutenant:
Shares the vision for the organisation;
Allows freedom to act commensurate with responsibility;
Requires accountability but rewards, recognises and incentivises high performance;
Involves listening to and appreciating their challenges;
Celebrates their triumphs and successes;
Provides an open door for communication;
Shows concern for their welfare and that of their teams;
Assists in their continual development; and
Ensures their efforts are resourced commensurate with the expectation of their performance.
KNOWING YOUR GOOD LIEUTENANT
Successful relationships between executives and their lieutenants are founded on trust and mutual respect. Being confident that each understands the other's professional focus and being in agreement on business priorities is very important.
The best executive management relationship is where each keeps the other informed, supported and constantly encouraged to seek out better ways of continual collaboration.
These relationships tend to fail where the executive and their lieutenant are estranged through lack of quality engagement with one another.
Sideline: There is an humorous tale of a Lieutenant Kije. Set in Imperial Russia, Kije is a character created by a clerical error which the bureaucrat fears to own up to. By a series of further lies to cover up the first, this fictitious identity is perpetuated to the point of awards for gallantry, betrothal in marriage, charges for theft, death and burial with honours – all without the Emperor catching on. Prokofiev composed some wonderful music to accompany the 1933 film.