It could be said that trying to make a career in management is like climbing mountains. It's a long way to the top and there are lots of obstacles along the way. Only those who are skilled and determined get to plant their flag on the very pinnacle…and you should never go alone.
Only the best prepared should climb the biggest mountains.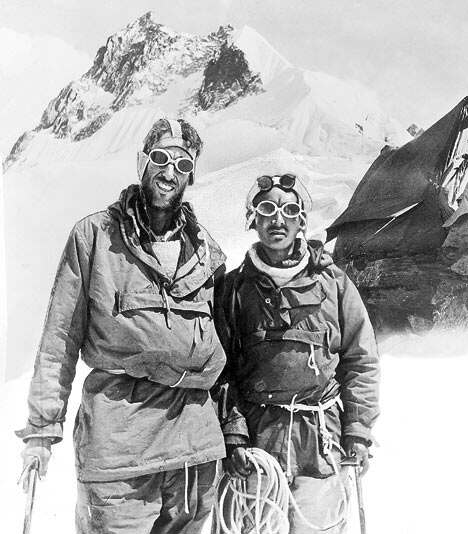 The 29 May just past marked the 60th anniversary of the scaling of Mount Everest by Sir Edmund Hillary and his Nepalese climbing companion Tenzing Norgay. The conquering of the world's highest mountain in 1953 was not the first attempt and a considerable number of lives were lost during the previous 30 or so years during which the great mountain became an obsession particularly with British mountain climbers.
(Sir Edmond Hillary and  Sherpa Tenzing Norgay on Everest 1953)
Since Hillary's achievement about 4,000 people have reached the summit but the treacherous conditions have claimed in excess of 200 lives. It is estimated that more than 120 bodies are still un-retrieved from the mountain. There is great concern in recent times at the number of people who are attempting to climb without adequate preparation, skill or appropriate respect for the dangers. There is even talk of requiring pre-requisite qualifications of climbers to have scaled some of the lesser challenging Himalayan peaks before being permitted to attempt Everest.
The concern is not just for the safety of the inexperienced climbers but for the other members of their climbing party who could be put at risk by their actions. I have known some inexperienced managers who made rash business decisions in the rush for fame and fortune,  and in failing took down some good people with them.
Whether climbing mountains or pursuing a career in management, people with passion, energy and a strong desire to reach the top as quickly as possible should not be discouraged. However they should be encouraged to understand and evaluate the risks to themselves and others from any particular approach that ignores good sense in following their dream.
Guides and Mentors
As in mountain climbing even the most eager and able managers should seek out and engage with an experienced guide as mentor and wise Counsel to moderate their enthusiasm as they sprint for the dizzy heights. The higher you go more need there is for caution in preparation. Just as climbers require oxygen above 8,000 m, aspiring executives need to be sustained by absorbing new and refreshing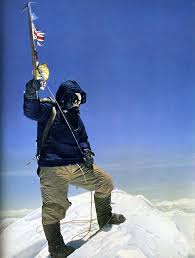 knowledge and experience to assist them to the summit.
Each aspiring Executive needs to find their own "Sherpa".
Being too proud to accept the leg up by learning from the wisdom of peers or acquaintances is akin to the British Alpine club rejecting the early theories of oxygen assisted climbs in the early 1920s because they considered it "un-sporting". Now of course we know it to be an absolute necessity and so it is with executive mentoring.
Preparation and Perseverance
Everest expeditions understand the need to establish base camps at progressive altitudes where the teams can acclimatise, reorganise and prepare themselves for the next section of their climb. Managers on the way up have a similar need to establish themselves at varying levels of responsibility to consolidate their knowledge and experience and to adapt to the new environment in readiness for further promotion. Attempts to leap straight to the summit of executive management without intermediate experience can be successful in some circumstances but tend to require extraordinary personal traits.
Passion and determination in pursuing career advancement is to be commended and encouraged. Over-reaching one's capability through impatience and mis-placed confidence is something else. Having the judgement to recognise the difference is a valuable skill. Having a committed mentor who can help develop the former and avoid the latter is a blessing.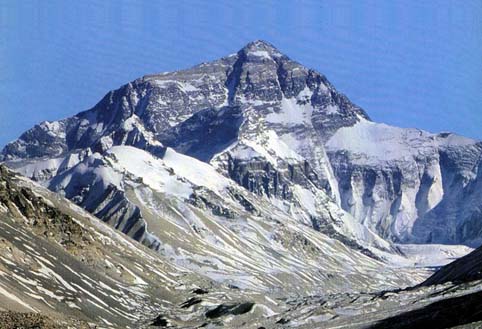 Post script on Everest – Leadership and Commitment
On this day 9 June 89 years ago renowned British climber George Mallory and his 22 year old companion Sandy Irvine made a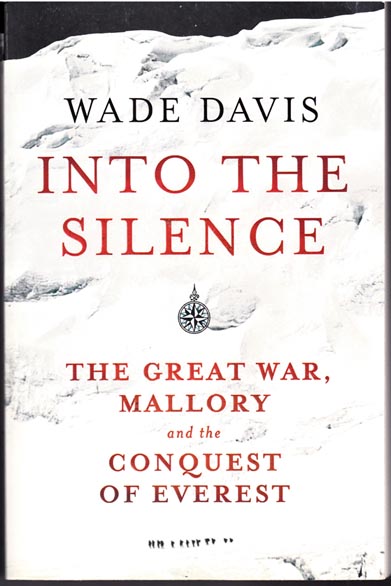 desperate dash for the summit of Everest. They were as close as anyone before them had been but the season was late and the weather was closing in. It was a matter of go for it now or walk away until next year or the year after. They chose to go for it – and never returned. Far too high for any rescue mission in the first quarter of the twentieth century Mallory's body was finally discovered in 1999. Irvine's has never been located.
The story of Mallory and the other members of the Team that sought to assault Everest in successive attempts in 1922 and 1924 is highly inspirational in terms of the qualities of leadership, teamwork and dedication to achieving something that no one else has done before. Wade Davis's book "Into the Silence" is a mighty read in this respect.