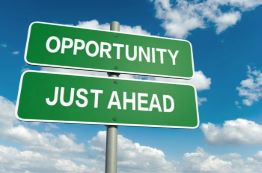 The Queensland local government elections are always an opportunity for a fresh start. Whether the Council is returned in the majority or with a large number of new faces, the opportunity presents itself to look afresh at where the local government is heading and the challenges that lie ahead. Even more so in the current environment, new Councils need to assess the impact on the Council business and their communities of the COVID- 19 event, in the short and long-term. Even for those local government areas not physically touched by the pandemic, there will be significant economic consequences affecting the region and the nation that need to be considered in the Council's long-term strategising.
It is also a good time to re-evaluate relationship between the Council and its organisation, to see where opportunities exist to improve the partnership and ensure ongoing mutual support and trust. Almost every local government prefaces its Corporate Plan with a set of Values said to underpin the Council's approach to its role. This is often a good place to begin a post-election refresh, by asking whether elected members and the organisation truly reflect the values in the day to day activities.
Here are a few prompting questions to consider in this context
Do the adopted Values truly reflect the local government principles of transparency, accountability, good governance, community engagement and ethical behaviour outlined in Section 4 of the Local Government Act?
Can the community actually observe the commitment of councillors and staff to the Values in their day to day interactions?
Is mutual respect and collaborative teamwork clearly apparent in the way Council resolves challenging issues and carries out the planning of works and services for the community?
Does the Council and its organisation actively engage with the community to understand its needs and communicate clearly the Council's direction?
If the answer to any of these questions is "No", or equally importantly "Don't know", then there is good reason to begin a conversation as to why that is the case. Starting off a fresh Council term with a re-commitment to the fundamental Values by everyone is a good way to set a highly positive tone for addressing the many challenges to be faced in achieving the best for the community.
Reinforcements can assist you in initiating that conversation – contact us know.