Can switching off during the holidays help you better focus on what is to come? I find that in those quiet corners of my time out I am still capable of "back of mind" strategising.
Taking time out to listen to the silence is a good foundation for new year business planning.
In the area in which I live, between Boxing Day and New Year's Eve there is a period of summer silence, when the usual neighbourhood cacophony of lawnmowers, leaf blowers and delivery vehicles also takes a holiday. The usual noise from the highway about a kilometre away is dampened by the absence of much of the usual industrial and commuter traffic, so that it cannot be heard over the chirping of little blue wrens taking refuge from the heat in my flowering shrubs and the underlying buzzing serenade of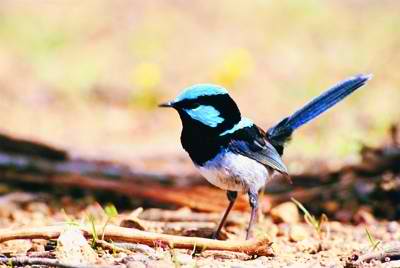 cicadas. On these hot afternoons there is now and again the roll of distant thunder and a sprinkling of raindrops on the metal roof otherwise it is wondrously relaxing to just sit comfortably on my back veranda, with a beverage of choice, and ponder this relative serenity.
 (Image of Superb Blue Fairy-wren courtesy www.backyards4wildlife.com.au)
 However my always active brain doesn't allow such reverie to last very long, and my thoughts easily turn to what 2013 will look like for me and my business. Last year had its ups and downs and I start thinking about what I can do to inject a little more stability and consistency into the flow of work in the coming year. The immediate future looks quite busy and already appears to be filled with interesting projects. If I were to take some of the advice I give to others, I need to ensure that I don't become complacent and that I begin planning even now to secure opportunities in the mid-term.
Forecasting and managing workflow in the medium term.
A number of my colleagues in the consulting industry regularly complain about the lumpiness of the flow of business assignments and the consequent peaks and troughs which causes them to oscillate between being too busy and too idle.
Whether in the government or private sector, predicting and managing the ebb and flow of work volumes is important for several reasons.
Managing human and physical resources – the ability to acquire and apply people, equipment, materials etc to the work required in the right proportions, in a timely fashion and matching the specific work demand. Having too many available resources is just as bad for productivity and profitability as is having too few at any given time.
Managing quality – having to deliver under pressure often results in shortcuts and reduced quality of outcomes. Knowing when the peaks are likely to be encountered and having a plan to address them should help in managing quality.
Managing budgets and cash flow – peaks and troughs in cash flow create challenges in balancing available cash with financial overhead. Peaks of work with too many troughs in between can put pressure on the ability of a small business in particular to meet its budgetary obligations to full-time staff and ongoing operational costs.
Satisfying customers and clients – delays occasioned by backlogs caused as a result of unexpected peaks can alienate customers and result in damage to reputation or even loss of future business.
Planning for and forecasting of business opportunities over the medium term is an important aspect of business strategy. Finding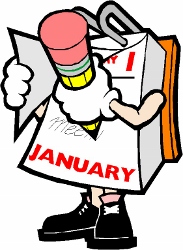 oneself unable to accept a choice opportunity because the organisation is already overcommitted may result not only in the loss of that opportunity but future similar prospects. Planning for the medium term, by which we might mean at least a few months ahead, can enable the mobilisation of additional resources or the better scheduling of multiple outcome demands. Negotiating work requests so that the timing of their demands represents an ongoing pipeline is to be preferred to needing to react to unplanned and urgent short-term timelines.
Medium-term business planning is often easier said than done, especially where the generation of work is outside the manager's control. Nevertheless both senior and middle managers should be regularly reviewing the forward workload of their areas of responsibility with a view to setting effective strategies to deal with whatever comes. If circumstances just don't allow you to flatten out the peaks and troughs, then it is even more important to have well developed strategies to effectively manage those cycles.
A little extra thought and planning during the quiet times of the early New Year might help alleviate the tension that inevitably arises when the noise of the working year reaches its inevitable crescendo.