"There was movement on the station…" goes the beginning of an old favourite Australian poem The Man from Snowy River by Banjo Paterson, and so it is with many organisation in industry and government in current times. The restructuring of organisations in response to economic circumstances seems to have created an increasing number of staff moving from one organisation to another or even changing jobs within the same organisation. Each move requires a formal application – and how job applications have changed!
In many instances this is a good thing and signals promotion or at least repositioning to enhance one's prospects. In other cases of course it represents the outcome of disappointment or conflict. In either case the need to brush up on job application and interview skills in essential.
Just as in Paterson's epic poem the young man was "short-listed" for the job only because "Clancy" saw in him something special, so it is that today's applicants need to present in a way that gains immediate recognition.
The changing face of job applications
For many employees who have been in relatively stable employment for a number of years there is often a surprise in store when they realise that the employment market has moved on considerably since they last applied for a job.
The standard of application writing;
The formatting of CVs and resumes;
Electronic lodgement of applications;
The volume of competing applicants;
The technique of interviewing;
Access to Internet based background on candidates; and
The use of networks instead of formal vacancy advertisements.
have all changed markedly the way job applicants are assessed in recent years.
It is essential that employees entering the job search arena after some absence, update their knowledge and skills in these important aspects of the market.
On-Line Applications can be a bit of a shock.
I recently assisted one applicant in submitting for a position which required them to lodge their details online. The complexity of the process was quite a shock for the person who had not experienced the need before. It required much more than just attaching an electronic document to a basic personal details form. The summarised focus was also emphasised by the imposition of word and character limits in many of the input boxes. It made the applicant rethink their approach to both the form and content of their application, as it became apparent that what was required was a highly succinct and focused submission.
The traditional long form resume with several pages of career history would now not be appropriate. Significantly more thought was required to address the questions and selection criteria in a way that captured attention immediately and focused on key arguments as to why the assessor should choose this applicant to progress to the shortlist.
In this case the applicant had to seriously reconsider their approach and they were grateful for assistance in compressing their usual verbose style into a much more communicative snapshot.
Use new style applications as the basis for interview technique.
Learning to express your argument succinctly is also good training for preparing interview technique, as one of the traditional traps for job candidates is to ramble on in response to interview questions. This then
becomes boring for the interviewer;
creates a negative aura around the applicant;
consumes precious time that could otherwise be used to advance more positive aspects of the candidate;
provides a negative impression of communication skills;
risks talking around rather than to the point of the question; and
risks bringing in irrelevant information.
The long and short of job applications.
So when there is movement on your station consider whether you need to use as many words as Banjo Paterson did in The Man from Snowy River  or whether you should seek assistance in turning your natural inclination away from an epic poem to more of a Shakespearean sonnet.
The Application…(with apologies to William Shakespeare)
Shall I compare yours to the other resumes?
Thou art more verbose and with greater gravity.
Lengthy words do take the place of shortened phrase,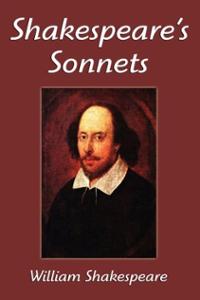 And your CV hath all too little brevity.
Sometime too hot your application shines,
And often is its relevance quite dimmed;
By long recited roles in endless lines,
And boring lists of long past jobs, untrimmed;
But thy eternal chatter shall not prevail,
Nor take possession of our selection process,
Nor shall the Panel be moved by your boring tale,
When with the end of your ramblings we are blessed.
So long as better resumes exist,
You will never find yourself on this short list.