As one door closes another one opens, so the saying goes. Following my most recent article Moving Right Along I received comment from a colleague, Mark Nicol of MDN Consulting, who specialises in helping those preparing for career change has some sage-like advice for those contemplating their current position and thinking about whether a move would be beneficial to their career.
Mark Nicol has been operating successfully in the Executive Recruitment and Career Coaching/Mentoring field for 27 years and observes that there is a growing orientation toward managers preparing the ground for their move much more deliberately than in the past. In other words merely making the decision to move and immediately setting out on the search for a new opportunity is no longer enough.
Out of the starting blocks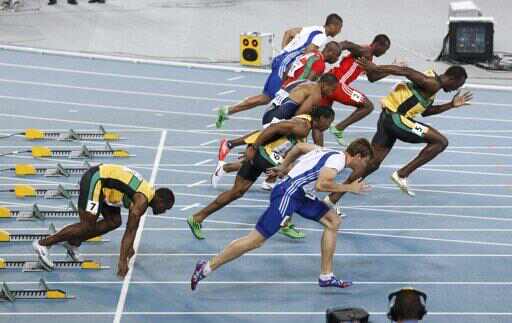 If you watch athletes like the mighty Usain Bolt taking up position to start their race you will notice how carefully they prepare to launch as quickly as possible from the starting blocks.
Unless you are ready to spring when the starting gun fires you will be left behind in the race. It is the same in the race for prime executive roles.
In Mark's view the quality of preparation is now a significant factor in the success of not only the search for a new role but also for securing the role and settling in. "From my recent experience working with the dynamics of the employment market." Mark says. "It is clear that across all industries and sectors the work environment, particularly at senior management level, is significantly more challenging, competitive and stressful than in the past. Preparing yourself for career advancement, whether within your current organisation or in some other, means committing to some careful self assessment and personal development – even a makeover sometimes – in order to present your absolute best profile."
Mark has some valuable advice to those considering their career options.
Clearly understand and be able to articulate your strengths as an executive/manager.

Seek feedback from trusted sources on your strengths and weaknesses – leverage your strengths and set about addressing your weaknesses.

Think deeply about your career aspirations and define a strategy to get to your desired goal.

Consider that your future success may not be in the direction you are currently going.

If you are finding your current role challenging and stressful how will you ensure you can handle a new role that may be equally challenging?
"Getting your head right is a really important first step to managing your own career development" Mark says. "Until you achieve correct focus on these matters it is hard to tackle the next phases or your transition. I spend a lot of time with clients to ensure this aspect sets them on a good path."
Moving on or moving up?
To Mark it matters not whether your aspiration is promotion within your current organisation or a totally new role in another industry. The essential elements of career advancement remain the same.
Developing your leadership skills.

Improving your capacity to deal with difficult situations, individuals and complex, sensitive or challenging issues.

Building and leveraging networks and effectively engaging in networking activity.

Having someone independent to talk to, confide in and discuss matters confidentially.

Managing stress and work/life balance – including prospects for a sea/tree change.

Compiling an effective resume or documented profile to reflect your attributes in their best light.

Improving your understanding of what is happening in the employment market, how to cope with increased competition and respond to the needs of that market.
The starting point can vary greatly also. Mark says "We are continually requested by organisations and individuals (at all levels and from "all walks of life", including High School and University students, Junior and Middle Management through to Senior Executives and Directors) to provide advice and support across all these areas."
The flip side – What Employers want
As a successful executive recruitment consultant Mark is also keenly aware of what employers look for in candidates for senior roles. Particular attributes include:
Leadership skills.

Innovative and creative ability, particularly in devising new revenue streams and driving a positive "bottom line".

Well developed networks and networking skills.

Commercial focus.

Ability to manage complexity and change.

Resilience and energy.

Presence, persistence and polish.
"I emphasise to candidates the importance of all aspects of the recruitment process." Mark says. "The selection interview is critical but it is not the sole determinant of success. Obviously, if your written material does not capture the interest of the employer you won't get as far as the interview. Having got there however your preparation becomes paramount. I have worked with numerous candidates to help them overcome poor interview technique which often makes the difference between success and failure."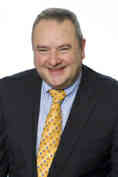 After 27 years of working in this space, Mark has seen almost every nuance of challenge in matching candidates to employer's expectations. He has now a finely tuned sense of what works and what doesn't for aspiring executives in today's volatile job market.
You can find out more about Mark's services in either career transition or executive recruitment on the MDN Consulting website.