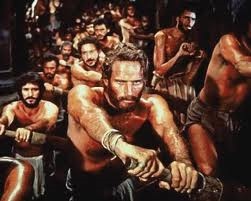 "Pulling together" is an old adage derived from the days when boats were powered by oars and banks of rowers. If all oarsmen pulled in unison the boat went forward. Without that unison it was impossible to make headway. If one or two rowers were not "pulling their weight" it meant that the others had to do more of the work. The role of committee members is a bit like that.
A recent article entitled "Orders from Above" by Domini Stuart in Company Director, the magazine of the Australian Institute of Company Directors, raised the issue of what frustrates executives about their Directors at board meetings. I found the article very pertinent to my experience with elected members and it occurred to me that the issues raised were equally relevant to any organisation's committees or working groups.
Whether in private enterprise, public sector or not for profit organisations I have seen and have experienced the same situations and irritations caused by those who don't take their participation seriously in the forums to which they have been appointed.
What makes a committee member ineffective?
I have taken the key irritations about board members identified in the above article and paraphrased them, adding a few of my own to describe what makes less than effective committee members, i.e. committee members who:
are not aligned to the organisation's purpose, vision and values.
are ill-prepared for meetings and who haven't read the agenda papers.
don't have enough knowledge to ask penetrating questions.
don't have the courage to voice their divergent opinions.
don't respect a range of views.
constantly look for more detail as an excuse for not making decisions.
fail to attend meetings and don't apologise.
regularly arrive late and disrupt proceedings.
come and go from meetings attending to other business.
are constantly distracted by text messaging or emails.
(Image: Courtesy of www.humbledmba.com)
Some of these are just matters of poor etiquette but others are fundamental to failing to be an effective and engaged committee member.
Why is it important to avoid these behaviours?
Poorly conducted and executed meetings of any kind waste valuable time and resources of the organisation, not least being the very time cost of the number of members attending. Having all members focused on the proceedings of the forum at hand:
Ensures the business of the committee or working group is dealt with efficiently and thoroughly.
Ensures everyone's skills and talents for which they were appointed are available to the deliberations.
Prevents any small group from dominating the committee decisions merely because they

are

focused when others are not.
Utilises all the intellectual talent available to best advantage is solving problems and progressing the organisation's objectives.
How do we avoid the bad behaviours?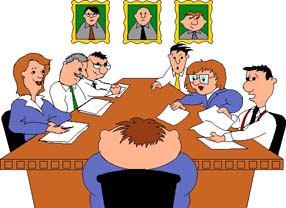 Depending on your position in the decision making hierarchy it could start with appointing representatives that will commit themselves to full participation. At that level also it is important to hold members accountable for their contribution to the committee's work. Other strategies can be as follows:
Have the Chair establish expectations from the outset and require conformance.
Don't let poor behaviour go unchallenged or not commented on.
Lead by example – if all other members are doing the right things it makes the poor behaviour all that more apparent.
Sometimes it can be useful to introduce a new committee member with higher skills and keener motivation to lift the others by their example.
When is it time to go?
Many committee members keep hanging on long after they cease to effectively contribute, often thinking they are doing the right thing. This does not assist the work of the committee. Being self aware about how well your motivation is standing up or regularly looking for validation from the committee chair or working group leader about your contribution is a way of monitoring the best time to retire.
Being honest with those members who are observed to be declining in interest and capacity is also important for both they and the committee. It is far better to leave and be remembered as a valued contributor that to be resented for hanging in too long and failing to adequately participate.
Equally the Chair or leader should be active in encouraging  valued members to continue but also in counselling members who are apparently losing motivation or capacity to add value.
Don't let your committee or working group become, as Mark Twain famously said "A group of the unwilling, picked from the unfit, to do the unnecessary."