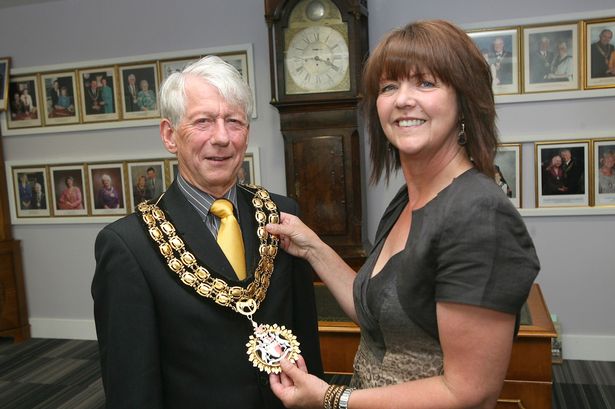 We are often alarmed when we hear that one in three Australian marriages end in divorce. We are told the financial impact costs Australia up to $6 billion a year. In 2012, there were 49,917 divorces granted in Australia, an increase of 982 (2.0%) compared to 2011. Although this is nowhere near the massive numbers of the early 2000's it still demonstrates a significant rate of working relationship breakdown. 
The statistics are even worse for relationship breakdowns in local government organisations and their resultant costs to local communities.
Statistically, the 2012 Local Government Election results in Queensland revealed a dramatic increase in the number of Mayors ousted by their electorates – 44 (60.3%), up 15.1% on 2008. Twenty one of these new Mayors (29%) – a record number, had no previous experience in the role of a Mayor or Councillor. There was also a record number of new councillors (51.2%) elected, up 29% on the 2008 elections.
Since 2012, relationship breakdowns continue in Local Government, the difference being it is now between Queensland Councils and their CEOs. There has been a 50% turnover of CEOs in Queensland local governments in 2 years.
We have an understanding of the costs of divorce and marriage breakdown. However, communities are mostly oblivious to the costs from the large number of CEOs/Senior Managers terminated over that time.
The cost of working relationship breakdown.
The high turnover of experienced Mayors resulted in a significant loss of "corporate knowledge" from the ranks of elected members in 2012. Whilst communities might feel they have elected even more competent and responsive representatives there remains for the new Mayors a steep learning curve, especially if they have not served as a Councillor before. The growing presence of politics in local government (whether big "P" Party politics or small "p" local politics) is one possible influence over the growing incidence of tension between newly elected councils and incumbent management teams. With eagerness to change policy direction combining with a lack of experience with the due process required to do so, impatience arises and friction follows.
Research indicates a strong link between the election of new councils and the termination of CEOs and senior managers.
Mayors or councillors defeated at local government elections usually leave with only personal reflections on their achievements, hopefully fond memories for their service and a small superannuation payout.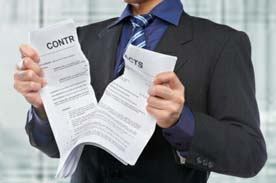 In contrast, when a newly elected Council tears up the contract of their incumbent CEO, for whatever reasons, the community costs are generally much greater. Depending on the balance of the CEOs contract term and the size of the council it may even exceed $500,000. This does not include such costs as temporary replacement arrangements, advertising, agency, interview and relocation costs together with productivity losses caused by the dislocation. In one case in 2011, the Queensland Civil and Administrative Tribunal awarded damages of almost $370,000 to a complainant when the Tribunal determined that a small Council terminated the complainant's contract on the grounds of discrimination.
These Council costs are usually undisclosed and remain unreported on to unsuspecting large and small communities alike. The magnitude of these costs is even more burdensome when they come at times when councils are already dealing with increased local government costs of providing services and infrastructure; servicing debt and when councils are looking for ways to cut costs, defer capital investment and generally improve efficiency in delivering services to their communities. They also come at a time when Commonwealth funding to councils has remained static and state government funding is reducing.
Strategies for a better working relationship.
Research findings throw no light on reasons for the rise in relationship breakdowns between Queensland Councils and their CEOs. There have been few studies on this working relationship which is generally acknowledged as perhaps the most important influence in getting local government right.
However it is clear the breakdown in this relationship can have long lasting, negative impacts on the capacity of the local government to deliver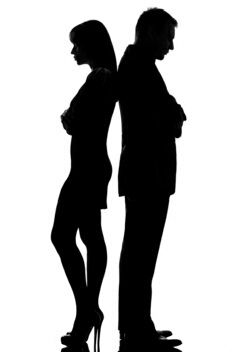 value for money services to communities, as well as sound governance and financial management. Local government can become paralysed by conflicts between the Mayor or councillors and the CEO and senior staff.
Leadership and relationship development is a function of the characteristics of the individuals involved. Consequently, building a collaborative relationship with a new colleague whether elected or appointed is the responsibility of both parties. Preconceived impressions, each of the other, can have a damning effect on a partnership that may not recover from early negative encounters.
So can we find any hints to establishing positive executive relationships by considering the matrimonial analogy mentioned at the beginning of this article?
STRATEGIES FOR STARTING OUT
• Spend a lot of time getting to know one another – values and priorities.
• Identify shared vision and goals.
• Establish a strong and genuine mutual respect.
• Find opportunities to commend rather than criticise.
• Adopt an honest and forthright approach to differences of opinion.
• Communicate constantly and completely.
STRATEGIES FOR WHEN THINGS ARE TENSE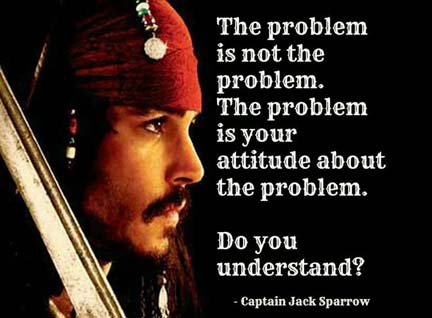 • Remember your commitment to mutual respect.
• Talk things over – even the tough things.
• Don't let ego get in the way of the public interest.
• Accept responsibility for your own actions – no excuses or blame.
• Always act with fairness and impartiality.
• Acknowledge the dire consequences of not getting along.
• Focus on solutions, not on the problem.
(Image: Courtesy www.divorcegoddess.com)
This must be a better way.