"Rule changes to ensure Councillors play by the rules and remain good sports!!"
– by Graham Webb PSM
It seems like a life- time ago, but it was only January/February this year, that the dominant national media coverage was "the Sports-rorts affair." The findings in the Australian Auditor-General's Report of 15th January 2020 on the "Award of funding the community sport infrastructure program" highlighted significant failure to follow due process and were embarrassing to the Government. This is not an area of risk confined to federal government.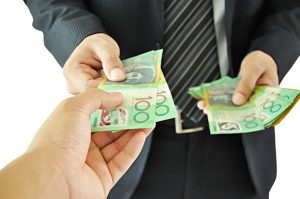 Historically, local governments have supported a range of organisations that deliver many key services to their communities. Local Councils provide grants and other support (both financial and in-kind) for sporting, cultural, environmental, heritage and festival related activities provided by organisations managed by volunteer members of the community. Without Council support many such organisations would not be able to provide these services. Recreational pursuits including sports, the arts and festivals play a critical part in community well-being through exercising the mind and bodies of individuals, particularly during times of stress. The effects of the current COVID-19 pandemic on community and sporting organisations will inevitably be counted in financial terms.
The absence of regular income sources from patronage and attendances at events and competitions, as well as doors closed on theatres and restrictions on gatherings in public spaces are creating serious financial impacts on many of these not-for-profit organisations. Because these financial effects are likely to have a "long tail" local governments may expect an increasing number of Community organisations to seeki Council financial assistance over a long period of time even after the health emergency dissipates.
Against this background, Councils and their administrations are currently preparing their 2020/21 Budgets. Even without the COVID-19 overlay local Councils regularly face challenges in meeting the conflicting expectations of ratepayers' demands for nil or minimal rate increases on the one hand and improved services and continuing support for community organisations on the other hand. At the same time, owing to some fairly public prosecutions of elected members concerning the use, or misuse, of community grant funding and Councillor Discretionary Funds, a very bright spotlight has been focused on this form of helping hand.
Queensland Legislative Change
In past years the practice governing the use of ratepayer funds for Community Grants or Councillor Discretionary Funds varied across local governments. Some Councils did not provide councillors with any individual discretion over the allocation of community grant funds, whilst some provided councillors with a large discretionary power. Excluding Brisbane City Council, local governments are now subjected to new provisions in the Local Government Act 2009 (LGA) and Local Government Regulation 2012 (LGR), supported by administrative detail in individual Council policies.[1]
The new provisions were introduced to strengthen the transparency, accountability and integrity measures where Councils allocate budget funds for the discretionary use by Councillors.
In summary the legislation provides:
If Councillor Discretionary funds are provided in the Council's Budget, they must not be more than the "prescribed amount" for the financial year, which is set at 0.1% of the local government's revenue from general rates for the previous financial year.
It is not permissible to carry over funds from a previous financial year.
The allocation in the financial year must be the same for all Councillors.
Within 20 business days after Council's adopting its Budget, the Council must publicise the amount of grants available and how community organisations may apply for allocation of funds.
Councillors must notify the Council's CEO within 7 days of exercising their discretion to allocate funds under the scheme (there is a penalty for failure to do so) and the local government must publish a notice on Council's website outlining the allocations that have been made from the funds.
Councillors are prohibited from making new decisions to allocate money from a Councillor discretionary fund after 1st January in any year that the Local Government Quadrennial Elections are to be held.
The actual disbursement of these type of funds still remains the responsibility of the Local Government as a corporate entity and the payments are still subject to normal expenditure approval processes, to prevent fraud and misappropriation. Strong accountability and reporting requirements underpin the new requirements.
External and Internal Control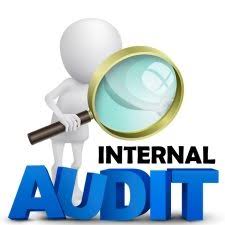 Procedures followed by Queensland Councils in the administration of Community Grants policies and Councillor Discretionary funds are subject to Queensland Audit Office review for compliance. This together with an active interest in such matters by the Queensland Crime and Corruption Commission (CCC), and its influence on recent Local government reform, has resulted in increased scrutiny, improved transparency and accountability in the distribution of rate-payers' funds for use outside the Council's own organisation. The CCC has shown that it will act against Councils and Councillors where there is evidence of non-compliance with legislation and sound governance practices.
Of its own initiative a Council can pursue best practice by referring regular reports on these outlays to its Internal Auditors and its Audit and Risk Committee for the opportunity to review Council's legislative and policy compliance.
Generally, Community Grant Applications are over-subscribed with inevitably winners and losers. Complying with the legislation and Council's policies in a transparent and accountable manner will ensure Queensland local governments avoid the reputational damage that can arise from circumstances similar to those encountered by the Federal Government in being caught up in the much reported "Sports Rorts  Affair".
——————————————-
[1] Reference to the legislation is in Section 4 of the LGA and Sections 189, 194, 195,199 and new provisions introduced in March 2020 in LGR in Sections 201 A and B, 202 and 202 A. These sections replace the previous Section 202.