For most businesses, especially SMEs, their competitive advantage, other than the attributes of their product, is in the cost of resources used in the production, marketing and distribution of that product. The basic range of resources is much the same for all industry groups – People, Finance, Materials and Services. Until mid 2008 most businesses in Australia thought the strategic questions about resourcing were fairly straight forward. Very quickly that all changed and after nearly 10 years the situation has not greatly improved, most economic indicators suggesting Australia has not yet fully recovered from the G FC.
Pre-GFC we were facing skill shortages. Now it is rising unemployment. Where business finance was once relatively easy to get, although expensive, it is now almost impossible even though interest rates are at all-time lows. For the first time almost in living memory prices are not rising at expected rates except in the fuel and energy sectors where they are soaring and thus posing higher input costs for business and industry.
Strategic Questions about Resourcing Business
Challenging times are when business owners show their best metal. Many great enterprises of the world began as humble small businesses and were built through the foresight and perseverance of their founders and the successive strategic thinkers who followed them. Periodic struggles with resourcing issues is not an unusual facet of building a successful business. As renowned entrepreneur Henry Ford said: "Business is never so healthy as when, like a chicken, it must do a certain amount of scratching around for what it gets."
Foraging for economic resources is just as challenging as foraging for sales -in some respects more challenging.
So what are the new strategic questions about business resources that we need to focus on to maintain our competitive advantage?
PEOPLE – There is a paradox in play in the Australian employment market in that while layoffs and redundancies are rising in some industries (notably manufacturing, banks and especially the motor industry) there are still areas of industry where skill shortages remain a great challenge. The strategic questions for any business are –
"What is my exposure to the skill shortage areas?"
"Do I have an adequate retention plan to keep the key staff I have?"
"Amongst the growing number of people seeking work how can I ensure that I am attracting and choosing the best fit for my needs?"
"Do I have the right balance of staff to support the business until things pick up?"
FINANCE – The fear of recession in the economy and the banking industry is closer watch on debt default risk has meant that many businesses struggle to access debt funding at all let alone at economic rates. The strategic questions for those contemplating borrowing might involve –
"What part is debt to play in the long term financial sustainability of my business?"
"Will the short term bail out do little to underpin long term financial health?"
"Can I take advantage of low interest rates to invest in future capacity?"
MATERIALS AND SERVICES – Can it be true that input prices will stabilize or even fall? What strategies can a business adopt to take advantage of this unusual situation? Can the strength of the Aussie Dollar be all bad – or can the lower cost of imported materials and parts be a boon?
"Can I take advantage of purchasing deals to give more competitive prices?"
"Can I establish new buying relationships that might endure after the economic recovery?"
"Can I take advantage of lower prices to improve the quality of my product to support my existing prices in the market?"
External Influences on Business Resources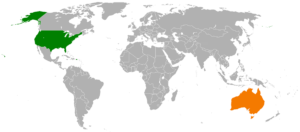 The uncertainty of outcomes from new economic policy in the United States of America and its impact on these issues for Australia is yet to be fully understood. Will the new political climate in the USA have an impact on the domestic Australian economy?
"How might Australian businesses take advantage of any revitalisation of the US economy in accessing strategic resources?
Are there opportunities to be taken amidst the fluctuations of import export prices?
Are there new opportunities within the domestic market influenced by the external uncertainty?
Only by seeking to understand the links between the decisions we make about our business's resources and the part they play in maintaining our competitiveness can we truly stay afloat in the current sea of troubles.
If you need help in understanding your resourcing needs and options call in Reinforcements.