Where I live each year on Australia Day our local neighbourhood convenes on the front lawns and verges of our cul-de-sac where we catch up on local gossip over a barbecue and informally confirm  our commitment to one another as good neighbours and friends. It helps maintain the solidarity of the neighbourhood where each family looks out for the other in times of hardship or danger. I know there are many other neighbourhoods that do the same.
There are some neighbours we see daily and others we see only infrequently. The Australia Day barbecue allows us to keep both types of relationships in good repair.
There is a useful message for business Managers in this model.
Creating a Workplace Neighbourhood.
In large workplaces in particular it is important to make opportunities to hold less formal get-togethers from time to time as a means of helping staff feel they are part of a workplace community. Starting the working year off with such a bonding session has to be a good way of getting to know the "neighbours" better. Fostering values of co-operation and helping out when circumstances are challenging is equally important in business.
Many neighbourhoods in Australia reflect these values and they are what underpins the type of "mateship" that initiated the wonderful "Mud Army" that turned out to lend a hand in the flood affected suburbs of Brisbane in January 2011. We may yet see the need of them again this year.
(Brisbane's "Mud Army"  helps out in the January 2011 floods. Picture: Eddie Safarik/AFP Source AFP – Courier Mail, Brisbane)
Sarting the working year on a positive note.
Every Australian family knows that the Australia Day weekend around 26 January each year signals the end of the summer holidays and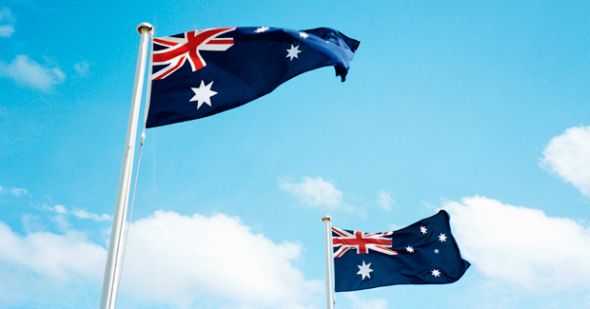 return to work or school. Even if businesses have been continuing through January, the returning wave of holidaymakers whose break was linked to the school year means that the working year really doesn't get back to full swing until Australia Day has been celebrated. It is also the signal that the political year is about to ignite with State and Federal parliaments about to begin their sessions. Similarly local governments begin with the first round of council meetings for the year.
So it is that the minds of Managers turn to what the new year will bring in terms of the organisational challenges and performance issues. For some, it is an important part of mobilising for the new year to review the targets, both business and personal, for the coming months and to begin planning how they will keep everyone on track. I know some people who find this time of year highly invigorating because it allows them to share with their team a great feeling of optimism in the plans they have for success in the period ahead. For these folk it is a time to energise their teams with clear and firm direction and a demonstration of leading from the front.
Some managers I have observed use a simple but effective start-up program to achieve early momentum. This usually comprises a workshop with the entire management team and key personnel, perhaps over a breakfast or early morning barbecue, with an Australia Day theme, the agenda for which might include:
A visionary statement from the General Manager or CEO
Clear exposition of the major targets for the year and any key milestones to be achieved.
Sharing of the roles that particular individuals, sections or groups will be playing in pursuing the plan.
Identifying some of the particular challenges or constraints to be overcome in achieving the goals.
Inviting people to identify any issues of either cross organisation or specific nature likely to need coordination or particular attention from Management such as resourcing, strategy development or clarity of direction.
Encouraging everyone to seek collaborative solutions to any challenges encountered.
It also provides a time of simple getting to know you between managers and staff.
Postscript – Business Continuity Planning
As I complete this Blog Post the remenants of Cyclone Oswald are deluging Brisbane and local flooding of creeks and drains is accelerating. My local park has been turned into a lake in just a few hours. See below an image taken just now Sunday 27th January 2013 6.30pm. All of which is a nice prompt for me to write something about Business Continuity Planning…which I will do in my next post.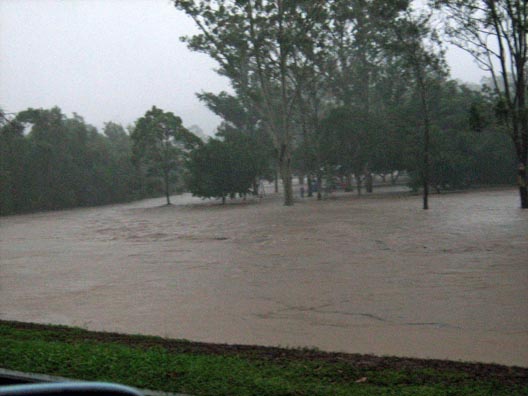 (Moggill Creek in flood innundates local Parks)