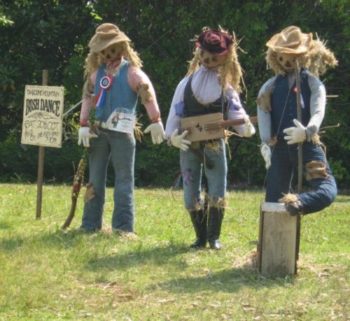 All of us consume it sometime. Some of us make a living from it. Few of us truly understand its impact on our regional and national economies. Even fewer see the strategic focus that surrounds it. Tourism as an Economic Strategy is often overlooked.

 

I recently returned from a wonderful holiday in Canada. I was not travelling as a tourist but on a visit to family. We did however enjoy some "touristy" activities and I came away with a renewed appreciation of just how much that industry contributes to national and regional economies. 

 

An enormous number of businesses and communities benefit from the ebb and flow of visitors through their region. It is no wonder that Governments see it as a significant component of economic planning and management. 

 
Large or small its the dollar that counts.

Tourism Research Australia (TRA) estimates that 6.3 Million international visitors to Australia spent a record $30.7billion in the year to Sept 2014 and the rate continues to grow. Whilst much of this naturally gravitates to the major cities regional areas get a good share as well.

 

Last year TRA says Australians made 81.4 million overnight trips domestically worth about $54.4 billion

in spending. That is a massive economic transaction. According to the TRA "Caravanning and camping had the largest growth by accommodation type, with growth of 7% to almost 45 million nights in 2014. This was backed up by the drive market, with trips increasing by 7% to 58 million, and accounting for 65% of the total growth in overnight trips. Nights in hotels, resorts, motels and motor inns increased by 4% during the year."

Any regional area desiring to share in that pot of gold needs to have an effective strategy to attract a proportion of those visitations. Its businesses and facilities need to appreciate the strategic considerations in seeking to be part of that growing industry.

 
What attracts touring visitors?
Big cities do not have a monopoly on attracting large numbers of tourists and earning considerable revenue from the visits. The same principles of attracting tourists apply to smaller places in regional areas whether in the historically rich continent of Europe or the more youthful and sparsely populated continent of Australia. In either case there are several key attributes that seem to create the circumstances and environment suitable to attracting critical mass of visitors to make tourism a viable industry.
Something to see 
Something to do
Something to eat, drink or consume
Something to photograph and capture the memory
Something to buy with souvenirs to capture the memory or other practical wares
Something to learn about
Something to experience
Something unique or special
Preferably more than a single attraction
Having established the destination of the tourists' delight it is important to ensure that the location or surrounding area contains attributes that make it easy, comfortable and convenient for tourists to visit and stay.
Access including issues about distance from major service centres, transport in and out, walking around, disabled access, personal and vehicular safety,
Toilets and public amenities
Signage and didactics 
Accommodation to various standards
Access to banking
Access to Wi-Fi
Access to advice and information publications
Basic personal necessities such as water, pharmacy etc
Emergency services, doctors dentists hospital
Friendly service and local flavour
Lack of crime and danger
The strategic issues.
Locations seeking to cash in on the source of revenue need to observe the strategic attractors and create the right environment.
Tourists tend to be a resilient lot and are usually prepared to compromise on one or more of the attributes provided these are outweighed by the "something" that they were first attracted to. If too many compromises are required however the balance tends to tip toward going someplace else where the equation represents better value.
Whilst there are still tourists prepared to rough it today's travellers tend to opt for more comfortable options and are prepared to pay more for that comfort.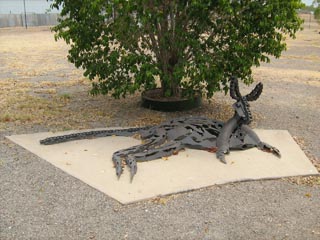 Tourists are as ubiquitous as 'roos in remote areas and will always seek to explore and go to great lengths to see something old, dilapidated or crumbling as long as it is interesting or has a relatively interesting background or history. Obviously the more attractions a local area can present the better chance it has a developing a more viable visitation industry. Sometimes it takes a little creativity to turn a largely singular attraction into a multiple asset opportunity.
The economic benefits of attracting numbers of tourists to regional locations are variable but so many regional areas of Australia see it sufficiently beneficial as to encourage and support local tourist strategies. Whether grey nomads or jetsetting executives on a quick break from the boardroom their attention is worth attracting.