There are many examples of individuals and organisations whose welfare depends on the advice and actions of others. Every day we trust and rely on people in all walks of life to do the right thing by us.  We routinely follow their directions and only occasionally question their fitness to provide the services or the advice on which we rely – bus drivers, doctors, lawyers, accountants, salespersons and so on. We trust our work colleagues to provide us with information and advice on which we act to do our job and carry out our responsibilities.
Come to think of it there is a heck of a lot of trust going on out there isn't there?
"Trust not too much to appearances." – Virgil
Unfortunately there are times when that trust is misplaced, ill-founded or even betrayed whether intentionally or accidentally. In either case, when the information or advice on which we have relied fails us or is found to be inaccurate, incomplete or misleading, it creates consequences that affect us and the people who rely on our decisions. In some instances those consequences can be catastrophic.
Legal precedents are regularly set in the context of corporate law that remind us not to follow the advice of others blindly. Moreover, rulings such as those in the Centro Case , ASIC v Healy (2011) FCA 717 (Australia), clearly place the responsibility on Company Directors to "take a diligent and intelligent interest in the information available" and to "apply an enquiring mind to the responsibilities placed upon him or her".
The modern approach to holding decision-makers accountable means that we can no longer claim that we innocently relied on someone else's advice or opinions. The judiciary now emphasise the need for decision-makers to sufficiently test or question the advice they are given to provide reasonable surety that what they are being told is true and appropriate to the purposes for which it is being used.
Such an approach provides very good discipline whether in the boardroom or around the Management table to require us to interrogate our information and advice before we rely on it in making substantial decisions.
"Put your trust in God, but be sure to keep your powder dry." – Oliver Cromwell
How far should we take scepticism of our information sources?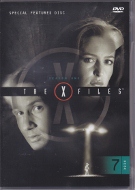 "Trust no one" was the credo of character Fox Mulder in the popular Fox Network science fiction franchise
X-Files.
"Trust but verify" became a signature phrase adopted by the former United States President Ronald Reagan in his dealings with the Soviet Union.
 Unlike these larger than life characters, however, most Managers are willing to extend the hand of trust to their subordinates, associates, peers, advisers and other sources of information in which they have come to a degree of confidence. Trust is a quality that is earned not demanded, so our own internal signals should tell us whether we are just being seduced by that other classic X-Files affirmation: "I want to believe".
Practical tips for critiquing advice.
Based on the principles emerging from the Centro Case it would seem that the expectation should be that those being advised should "apply their minds to critically review the information given to them against their knowledge [of the issues]".. and where the information provided is not consistent with that knowledge, they should probe the advisers until they are satisfied.
Adopting this approach provides a number of advantages to any organisation:
At its most fundamental it provides training for the informants and advisers to help hone their reporting skills in this area;
Such an approach is an integral part of quality assurance practice;
It demonstrates executive and managerial skill in identifying vulnerabilities or opportunities overlooked in the advice;
Analysing "what if" scenarios in the context of proffered advice is good risk management practice;
Regular questioning alerts informants and advisers to the fact that their work will be scrutinised and not taken for granted.
I do not advocate sitting on the shoulders of others and continuously checking their work. What I do encourage is the practice of critiquing and questioning as a means of creating an intelligent dialogue between the adviser and the advised, to explore any issues that might be deserving of refinement or challenge in the cause of better decision-making.