A Mayor once told me that "Public Life is like being on a nudist beach. No matter how proud you are of your own image, a part of you is always asking 'who's watching?'". Recent controversy over legislation proposed by the Queensland Government to prevent the media from giving exposure to allegations of corruption during election campaigns, raises again the issue of public scrutiny of elected officials and candidates for public office.
Communities today have higher expectations of public officials and are continually vigilant and ready to criticise lapses in professional, political or personal performance. The daily spotlight on the Prime Minister and Premiers in dealing with the current COVID -19 emergency is clear evidence of the interest taken by the general populace in matters affecting them.  The avenues for such scrutiny are not confined to the printed and electronic media, or indeed the formal oversight agencies like the Crime and Corruption Commission (CCC). For local government, the range of means by which the actions, words and behaviours of Mayors and Councillors are monitored, assessed and responded to is extensive and varied.
Communities expect that their elected representatives have been trained and are knowledgeable about codes of conduct, financial accountability, integrity in decision-making and avoidance of corruption. This understanding leads to an expectation of compliance – but at the same time a cynicism that constant oversight is required due to a lack of confidence that the expectation will be met.
Legislative overwatch
The framework of Parliamentary Acts, ordinances and regulatory agencies with responsibility to monitor and review the conduct of public officials, including councils, is wide and growing.
Local surveillance
Community organisations, business associations and interest groups are a growing voices within local communities, with more and more active evaluation and criticism of public officials happening through the power of social media
Behaviour and conduct in the workplace, in the community, and in public or in private is now not able to be cloaked or hidden as once it was. Employees are now empowered to report behaviour bullying, harassment and misconduct, including by public officials. Whistle Blowers are encouraged to come forward and offered protection from reprisal.
The ubiquitousness of security cameras provides a vehicle which is ever ready to record actions and, in some cases, conversations to provide evidence of wrongdoing when required.
Act with integrity and ignore the watchers
The outcome is that public officials, elected or appointed, must be eternally vigilant to maintain high levels of conduct and dedication to duty – not only actual but perceived.
The prospect of getting away with minor misdemeanours in public life today is reducing rapidly and public officials need to be self-aware on a continual basis of their own behaviours and the surroundings in which they find themselves. Even seemingly innocuous actions and words can often be twisted and misconstrued by on-lookers resulting in unnecessary embarrassment and controversy.
The risks are high and not confined to criminal legislative sanctions but include reputational damage that in the extreme can put an end to a promising public career.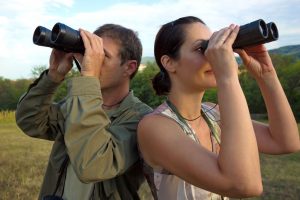 Anyone deciding to launch on a career in politics or local representation must be focused on establishing a clear personal strategy to avoid any conduct likely to attract unfavourable attention, because the watchers are many and everywhere. Many are not reluctant to circulate reports of what they have seen and heard…and not always accurately or in context. Do you know who's watching?
Need advice on integrity matters – call in Reinforcements