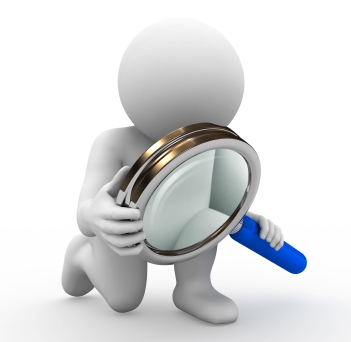 [Introduction: The current COVID – 19 pandemic has produced an interesting side-effect for some organisations. The significant proportion of employees working from home has, at least anecdotally, reduced the incidence of workplace misconduct and interpersonal conflict normally the subject of investigation. With time now to reflect on how well workplace investigations are done, the following article by Judith Himstedt is pertinent – Gary Kellar]
PITFALLS FOR EMPLOYERS IN CONDUCTING WORKPLACE INVESTIGATIONS
 by  Judith Himstedt   (Master of Public Sector Management , Double-major in Public Policy and Industrial Relations/Human Resource Management,  Bachelor of Commerce- Double-major in Industrial Relations and Human Resource Management)
There are many issues within a workplace which give rise to the need for some form of investigation.  These range from informal complaints of staff not getting on with each other, through to bullying complaints, allegations of misconduct, complaints about administrative actions and claims of behaviour which potentially breaches the organisation's Code of Conduct. All of these need some level of investigation and it is tempting to immediately refer the matter to the Human Resources (HR) Team or an internal investigation team and await an outcome.  Sometimes however, conducting a workplace investigation internally is not the best way and this article will discuss some factors and pitfalls managers should consider before just sending off the complaint to HR.
The proper role of an HR Team is to manage, guide and lead the human capital of the organisation without favour or prejudice.  Expecting the HR Team to take on a workplace investigation which will involve colleagues or staff they regularly interact with can itself cause conflict as established relationships and loyalties are tested.  Also, managers are entitled to expect frank and unprejudiced advice from HR, so tasking them to undertake an internal workplace investigation can often place them in a difficult situation, especially where they may have some close daily working relationship with the subject of the allegations.
In some cases, HR Teams are unsure of how to proceed with a workplace investigation when it appears to move beyond the original Terms of Reference or Document of Allegations.  Often investigating something that seems straight-forward can unearth neglect, failure or inaction or even conspiracies to engage in misconduct (or fail to prevent such conduct).   If any evidence of possible corrupt conduct arises, the HR Team may not be best placed to deal with such grave matters and an employer may then have to reassign the investigation externally.  A significant issue then is that many witnesses might have already given statements, other people may have discussed the matter and there is potential for truth and facts to have been contaminated. 
In my experience, internal investigations by inexperienced staff often face the increased risk of being flawed due to a lack of understanding of the basic principles of procedural fairness and natural justice.   One important natural justice principle is that complaints are dealt with in a timely manner and without excessive delay which can be prejudicial.
Another important aspect is the avoidance of bias – both actual bias or the perception of bias.  A particular pitfall to consider in internal investigations is that teams can find it difficult to be impartial because they are reluctant to call out dishonest or reckless conduct, particularly by senior staff or influential employees, because of fears for their own job security and wellbeing.
Evidence
Another pitfall in investigations is the investigator not perceiving the difference between direct evidence, circumstantial evidence and indirect evidence.  All evidence is important but understanding what weight can be given to certain types of evidence and what reliance can be placed on the particulars of oral, documentary, or technical evidence is critical in leading the investigator to a defensible and fair outcome.  Rules of evidence and standards of proof must be beyond reproach, so that if a matter ends up in a court of law or a tribunal, the investigation report will be sustainable and defensible.  If a case is to be determined on the balance of probabilities, the evidence must demonstrate that it was more probable that not that the allegations are true.
One particular pitfall for inexperienced investigators is that they inadvertently fail to protect the evidence that is presented.  This can especially be the case where digital evidence is used and care is not taken to preserve an audit trail relating to the gathering of the evidence.  Documents, invoices, emails and other electronic material must be collected and researched carefully as must witness statements, photographs, medical certificates and so on.
A further challenge for internal investigation teams, whether HR or not, is in assigning appropriate disciplinary recommendations according to the severity of any proven allegations.  As an example, a recommendation to dismiss an employee who has been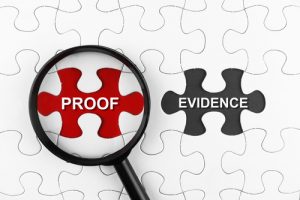 found to have committed the allegation might be an overreach.  A recommendation to dismiss must be weighed up against the factors the Queensland Industrial Relations Commission will consider if the employee lodges an Unfair Dismissal Claim.  Was the dismissal for a valid reason?  Was it fair and just?  Was the outcome harsh given all other circumstances? Did the employee have an opportunity to respond adequately to the allegations?  Also important is considering if the employee knew at the time the investigation began that an adverse finding could possibly result in the termination of employment.
Another pitfall arises from the above – not all allegations made must be proven for there to be a finding of bullying or behaviour that has breached the Code of Conduct.  Some allegations may not be able to be substantiated and a competent investigator will be able explain why some claims in a complaint are upheld while others are not.
Avoiding the pitfalls and internal issues that can arise in undertaking investigations in-house, and thus protect the integrity of the process, is critical. The three key strategies available in this respect are :
Invest heavily in the training of in-house investigation staff, and risk assess each investigation assignment to determine the capacity of staff to conduct the investigation professionally and dispassionately;
Retain experienced and readily accessible external independent investigation consultants to undertake assignments where the risk assessed in 1. above deems outsourcing to be the best option.
Be alert to the option of using experienced external investigation consultants to peer review the outcomes of in-house investigations where the consequences of erroneous findings or recommendations are likely to be serious.
If you need help with any of your workplace investigation matters – call in Reinforcements