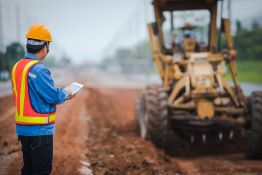 Local governments, especially those away from major urban centres, regularly struggle to attract and retain qualified engineers to support their infrastructure projects and service network operations. One often unrecognised but valuable source of this expertise is in the availability of quality international engineering graduates who are seeking to expand their experience in Australia.
Australia (pre COVID) was ranked third in the world as a study destination for international students, some of whom are already qualified in their home country. For engineers this is mostly India, Nepal, Brazil and Columbia. Their reason for being in Australia is usually to seek Australian residency, if not citizenship, through entering Australia on a visa that allows full-time working in Australia for a nominated period. The typical strategy of these engineers is to complete their post-graduate studies and commence to build the credits necessary for Permanent Residency. Towards the end of their study program, they seek out full time employment in engineering or engineering-related roles, many of which Local Governments can offer.
What do International Graduate Engineers (IGE) have to offer local governments?
Having achieved their qualifications in their native land most of these students have subsequently worked in their home country and/or elsewhere overseas. Therefore, they are not necessarily inexperienced and some in fact have impressive CV's from working in highly transferrable roles. Depending on the individual, their capacity to fit in with and apply their talents to a range of engineering roles represents a useful option for local governments who experience engineering skill gaps at varying levels in their organisations. This can be on a permanent or short-term basis.
Generally speaking, these Graduates integrate well into existing organisations and have a fondness for Australian culture and way of life.
What does Local Government have to offer IGEs?
Local government offers immigrant engineers a reliable employer, paid employment, affordable high-quality lifestyle, prospects for career advancement and significant credit towards the Permanent Residency requirements. Students place a high value upon working for government in their new country and are keen to provide loyalty and diligent service in return.
An important consideration is of course that some IGE's are on the journey of still acquiring their accreditation from Engineers' Australia (EA), where their original issuing University had not satisfied the requirements of the Washington accord (1989) as to engineering degree curriculum. Notwithstanding this, many are very skilled engineers in particular fields and can be a valuable resource to the local government in technical, operational and project management roles not requiring EA accreditation. As their employment progresses their accreditation eligibility, their value as an ongoing contributor to the council's engineering outcomes increases.
This may also be a good way to "grow" talent for future roles or for succession planning.
What to look for in a good Graduate Engineer.
As well as selecting an engineer from the right discipline e.g. civil, chemical, it is important to have regard to the experience they have built up in previous roles.  Some international graduates have worked in Europe and in The Gulf, giving them high level technical and management experience.  Many others have 2 to 3 years' experience in their home country. Selecting the right person for your role must always be approached with a view to both the benefit to the organisation and the wellbeing of the recruit. Spending a little time in the search and understanding the Graduate's background and professional orientation is important.
How to find these international engineers?
International engineers are studying mostly at the smaller regional universities.  University of Southern Queensland at Toowoomba and Southern Cross University, Gold Coast have these engineers as postgraduate management students. These institutions are usually welcoming of enquiries about their students and graduates.
The following might be useful contacts in this respect: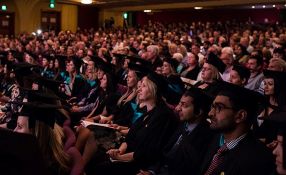 Dr. Steve Pudney PhD FIEAust CPEng NER APEC Engineer IntPE(Aus)
Senior Lecturer. Faculty of Science and Engineering
Southern Cross University, Queensland
Phone:    0402 434 263   Email:

Associate Professor David Thorpe PhD FIEAust CPEng EngExec NER RPEQ JP(Qual)
Associate Professor (Engineering/Technology Management)
School of Civil Engineering and Surveying
Faculty of Health, Engineering and Sciences
University of Southern Queensland
Phone:   +61 422 457 749   Email