QUALITY ASSURANCE POLICY and PROCEDURE
INTRODUCTION
Reinforcements (Management and Decision Support Services) Pty Ltd  is a specialist in the field of management consulting and offers a wide range of services in organizational, managerial and professional development fields.
Both alone and in concert with our alliance partners Reinforcements has established a high reputation for its extensive range of services including those associated with the development of positive and constructive organisational values and culture.
COMMITMENT TO QUALITY
Given our strong dedication to encouraging best practice in management and organisational systems and procedures, Reinforcements equally has a strong commitment to pursuing quality in its own services.
The following procedures are established to ensure that from the beginning to the end of any assignment the production of quality in both content and practice is a central consideration in both the setting and execution of assignment methodology.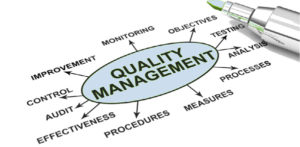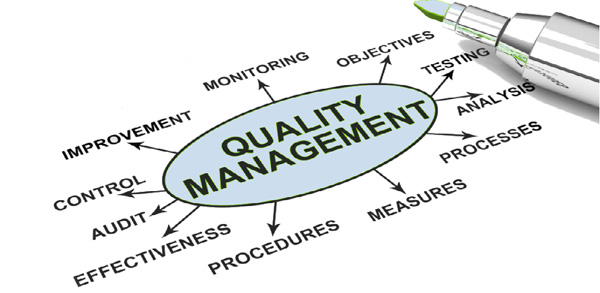 CLARITY OF PURPOSE
Certainty as to the assignment brief and the client's expectations are paramount to successful service delivery. Therefore, we will establish with clarity at the commencement of the assignment the specific outcomes and deliverables required by the client by means of a Project Establishment Meeting with the client representative, to avoid any confusion at a later stage of the project as to what was required.
Appropriate to the scale and complexity of the assignment we will agree with the client in written documentation the terms and scope of the assignment, any specification as to deliverables and any special conditions applying to the assignment and our engagement.
RISK MANAGEMENT
The Project Establishment Meeting will also be utilised to identify any risks associated with the assignment that might prejudice the desired outcomes, with a view to putting in place controls or mitigation actions and strategies to manage those risks.
To avoid confusion as to the baseline of any data or information provided by the client to underpin an assignment, we will provide an initial information request to the client seeking verification of the information that is already known to the client and on which Reinforcements may rely as the foundation of analysis going forward.
PROJECT MANAGEMENT
We will prepare an agreed project plan and tasks schedule outlining the work for the assignment for the approval of the client and prepare regular progress reports reflecting progress against those plans and schedules. Tasks, timeframes and accountabilities will be specified in accordance with good project management practice.
COMMUNICATION and RELATIONSHIP MANAGEMENT
From the beginning, we will establish clear lines of communication and accountability by identifying the client representative and/or project manager to whom the project will report, together with clarifying the Reinforcements representative managing the project for the Company.
We will maintain regular and clear communication with the client's representative in relation to progress being made on the assignment together with regular status reports on outcomes being achieved.
We will agree with the client at the outset on an appropriate procedure to be followed should any conflict or grievance arise between the client's representative and Reinforcements during the course of the assignment. This procedure will be focused on early intervention to resolve any matters of conflict and re-establish constructive collaboration in achieving the assignment's objectives.
STAKEHOLDER ENGAGEMENT
We will adopt a highly consultative approach to enquiries, analysis and forming conclusions so that key stakeholders are engaged and involved in the development of findings and solutions.
We will adopt a practice of validating all findings with the client's representative before proceeding to prepare final report and recommendations.
PEER REVIEW
Where appropriate we will submit the draft report to our Associates network for Peer Review as our commitment to professional discipline towards quality assurance.
Our Associates network for Peer Review purposes includes:
MDN Consulting Pty Ltd
TCB Solutions Pty Ltd
pH Creative
REPORTING STANDARDS
We will adopt general industry standards in the compilation of our reports to ensure clarity of communication and understanding of our methodology, findings and recommendations.
We will adopt high-quality approaches to the production of our documents, verbal presentations and graphical presentations with editing and review being conducted by pH Creative Pty Ltd as our communications consultants.
CONTINUOUS IMPROVEMENT
We are committed to continuous improvement of our service quality and will always seek to find better ways to deliver quality outcomes for our clients.
We will eagerly seek feedback from our clients as to their satisfaction with our services. In particular at the conclusion of each assignment we will request the client to participate in a client satisfaction survey so that we may continue to improve our service based on client needs.
FORMALITY OF QUALITY SYSTEMS
Given the relatively small scale of Reinforcements as an organisation and the type of assignments likely to be encountered, our Quality Systems are not proposed to be third-party accredited and it is considered that the procedures outlined above are adequate to provide assurance to our clients as to the high quality of outcomes they might expect from Reinforcements.
Formal documentation does exist however and our Quality Manual has been compiled to be consistent with the requirements of International Standard ISO 9001 (Quality Systems) 2015.
This policy was established on 1st January 2013 and most recently reviewed on 4th November 2019.