Outstanding careers at executive level in large and small organisations have endowed our core consulting team with enviable reputations for succeeding in all manner of demanding environments and successfully taking on challenging projects that others prefer to avoid.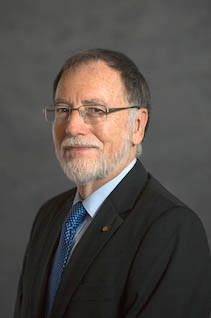 GARY KELLAR PSM
After a long and fulfilling career in local government Gary has established a successful Consultancy, whereby he continues to pursue his abiding interest in helping managers implement continuous improvement in their organisations.  This interest is now pursued on a wider canvass including other levels of Government as well as the Private Sector. Although still strongly focused on local government Gary now enjoys a variety of work involving such areas as Governance, Strategy, Operational Effectiveness, Systems Reviews, Business Planning and Executive Mentoring and Development.
More about Gary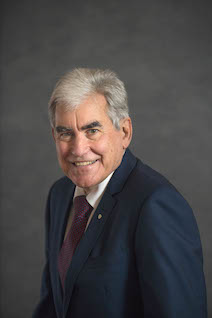 GRAHAM WEBB PSM
Graham is a well-respected and experienced Senior Executive with over 35 years' rewarding service as a local government CEO and senior executive in Public Sector organisations. His most recent roles as Policy Adviser to the Queensland Minister for Local Government, Community Recovery and Resilience and Director of Regional Development with the Queensland Government Coordinator-General's Office illustrate Graham's strong orientation toward strategic leadership roles.
More about Graham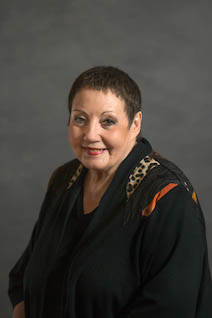 CAROLYN JOHNSON
Carolyn is a highly experienced local government manager in the community services sector of the industry. She has built a distinguished professional career of nearly 30 years firstly in building and operating library services followed by significant achievements in the health and regulatory services field, with a particular orientation to animal management.
More about Carolyn
Carolyn's strong leadership capability demonstrates an effective mix of strategic focus in planning and practical implementation of change through participation and engagement with both staff and stakeholders. Above all, her common sense approach to developing policies, procedures and work practices based on realistic but demanding timeframes together with budget adherence encourages a "can do" workplace culture and positive accountability values.

Always mindful of local government's closeness to the community, Carolyn has a customer centric focus and a highly developed sense of using media and marketing opportunities to promote public awareness and appreciation of the service areas she manages.
Business planning and project management are particular strengths Carolyn possesses and have featured significantly in her carriage of numerous Library and Pound construction and improvement projects. As a highly effective communicator Carolyn seeks to ensure all those involved in matters within her jurisdiction are informed and consulted in decision making. Her articulate report writing provides clarity and a professional foundation for Council and executive management in their deliberations.
Carolyn has a well-earned reputation for taking on challenging tasks and getting the job done.
Qualifications:
Associate of the Australian Library and Information Association ALIA  1972 – 2008
Skills and Attributes:
People orientated skills
Strong communication and interpersonal skills
Collaborative and team building focus
Leadership by example
Effective negotiator and mediator
Values diversity and culturally sensitive
Client focused
Professional skills
Innovator and solutions focussed
Strong project management skills
Strong budget development and management skills
Strong analytical business focussed skills
High quality written communication
High organising and task execution skills
Highly effective media management skills
Technical skills
Corporate Governance – incl. Risk and Issues management
Develops compliant internal controls across financial and management environments
Business process and work practice analysis
Strategic planning and business planning skills
Library Management
Animal Management practices
Personal attributes
Creative, innovative and strategic thinker
Positive and optimistic
Flexible and adaptable to client needs and changing circumstances
Constructive and professional in all circumstances
Persistent in the face of adversity
High standards and ethical values
Career History:
Consultant (Current)
Logan City Council: Manager, Animal and Pest Services (2008 – 2016)
Logan City Council: Manager, Libraries and Cultural Services (1991 – 2008)
Redcliffe City Council: City Librarian (1978 – 1991)
United World College of South East Asia Singapore: Librarian (1974 -1977)
Various Municipal and School librarian roles (1963 – 1974)