Outstanding careers at executive level in large and small organisations have endowed our core consulting team with enviable reputations for succeeding in all manner of demanding environments and successfully taking on challenging projects that others prefer to avoid.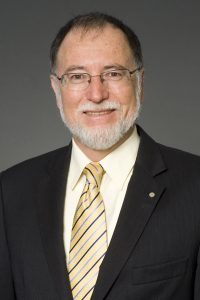 GARY KELLAR PSM
After a long and fulfilling career in local government Gary has established a successful Consultancy, whereby he continues to pursue his abiding interest in helping managers implement continuous improvement in their organisations.  This interest is now pursued on a wider canvass including other levels of Government as well as the Private Sector. Although still strongly focused on local government Gary now enjoys a variety of work involving such areas as Governance, Strategy, Operational Effectiveness, Systems Reviews, Business Planning and Executive Mentoring and Development.
More about Gary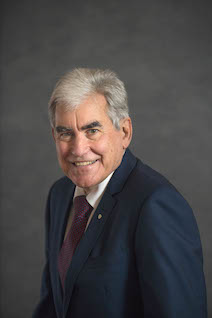 GRAHAM WEBB PSM
Graham is a well-respected and experienced Senior Executive with over 35 years' rewarding service as a local government CEO and senior executive in Public Sector organisations. His most recent roles as Policy Adviser to the Queensland Minister for Local Government, Community Recovery and Resilience and Director of Regional Development with the Queensland Government Coordinator-General's Office illustrate Graham's strong orientation toward strategic leadership roles.
More about Graham
Judith Himstedt
Judith offers over twenty years' experience in executive level Industrial Relations and Human Resources advice and support, as well as leadership and management experience in strategic, commercial, governance and finance functions.
Judith is an experienced negotiator and industrial relations strategist and enjoys preparing for, and participating in, enterprise agreement making. She values pragmatism and consensus, thrives on responsibility and challenge, and regards herself as an empathetic but firm leader. Judith brings objectivity and a new perspective to issues and a willingness to act as a change agent.
More about Judith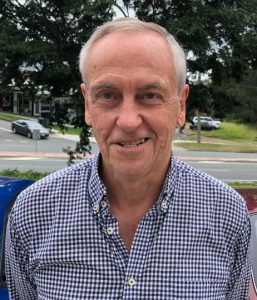 David Broyd
David is an experienced local government manager and planner with over 30 years in planning and management, 20 years at senior management and executive levels in NSW local government. David has a deep and broad knowledge of planning legislation, systems and practices and of the political environments in which they operate at both state and local levels.
More about David
David is also familiar with Queensland Planning legislation and development assessment processes having assisted with a development assessment process review at Central Highlands Regional Council.
He has first-hand experience in directing the preparation of Local Planning Strategies, Local Environmental Plans, Development Control Plans, local policies etc; As a consultant, David is skilled in providing advice, facilitation and review of business processes and systems, including Development Assessment and Approval processes and systems to enable continuous improvement.
Among his recognitions David holds the status of Life Fellow of the Planning Institute of Australia.
David has experience in conducting reviews and investigations, requiring engagement with complainants and witnesses to secure a reliable evidence base for the conclusions drawn and has extensive experience in researching complaints associated with local government planning functions
Qualifications:
Bachelor of Arts (Honours) in Urban and Regional Planning:-

Council of National Academic Awards, (United Kingdom) at Lanchester Polytechnic, Coventry, England -1975.

Awarded 2 Units in the Postgraduate Diploma in Local Government Management:-

Local Government Centre, University of Technology, Sydney.
Completed research project "Ecologically Sustainable Development – what does it mean for Local Government?" (September 2001). This was undertaken as a result of being awarded the Stephen Ward Annual Scholarship by the NSW Local Government and Shires Association.

Fellow of the Royal Australian Planning Institute – Awarded November 1997.
Skills and Attributes:
A strong team player with emphasis on staff engagement
An effective co-ordinator
A shaper and implementer
Brings "drive "to a team
Strong and demonstrated reputation for integrity and professionalism.
Strongly results orientated and seek to facilitate positive outcomes, rather than being process driven (My Enneagram result was "Achiever").
Strength in negotiation.
Values, practices and articulate strong positions on planning matters, areas that are frequently highly politicised and conflict ridden.
Strongly motivated to support planning as a profession to better respond to economic, social and environmental needs and to demonstrate its high-level value to local communities
Career History:
Consultant (April 2012 to present)
Port Stephens Council (April 2006 to April 2012) : Group Manager Integrated Planning and Environmental Services
David Broyd Consulting Services Pty Ltd (October 2005 to April 2006)
Wollongong City Council (November 2003 to July 2005): Director – Environment and Planning.
Tweed Shire Council ( May 1991 to November 2003): Director of Development Services
Wollongong City Council:

Manager Planning – August 1989 to May 1991
Acting Manager – Planning – July 1989 to August 1989
Assistant City Planner – Strategic Planning – February 1982 to July 1989